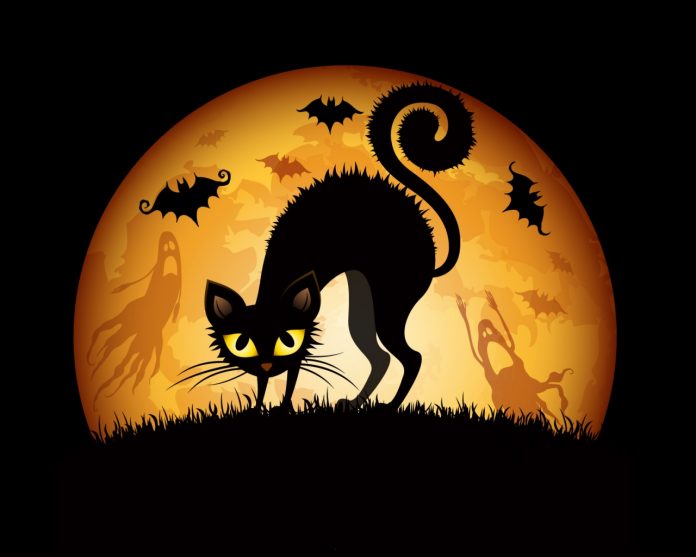 SALT LAKE CITY, Oct. 26, 2016 (Gephardt Daily) — It's that time of year when we're getting ready to celebrate Halloween.
Historians believe Halloween originated as an ancient Celtic festival, when people would light bonfires and wear costumes to scare roaming ghosts. Pope Gregory III, in the 8th century, designated Nov. 1 as a time to honor all saints and martyrs. "All Saints' Day" was created and incorporated traditions from the Celtic festivals.
The evening before was known as "All Hallows' Eve" and later shortened to Halloween.
Over time, Halloween evolved into a community-based activity incorporating child-friendly activities such as trick-or-treating, community dances and Halloween movie parties.
In keeping with that theme, I have come up with five of my yearly list of favorite Halloween films for you to enjoy at home as you celebrate All Hallows Eve.
As I decided on which five films to recommend this year, some of my favorites (and yours) didn't make the list, but remain in the Top 11, including:
"Hocus Pocus," "Halloween," "Something Wicked This Way Comes," "A Nightmare Before Christmas," "Cabin in the Woods" and "The Corpse Bride." All have appeared on the Top 5 list in past years.
At No. 5 — "Zombieland" (2009) – Jesse Eisenberg, Woody Harrelson Emma Stone and Abigail Breslin star as, respectively, a shy student trying to reach his family in Ohio, a gun-toting tough guy trying to find the last Twinkie, and a pair of sisters trying to get to an amusement park. They join forces to travel across a zombie-filled America. A terrific combination of satire and horror with some laugh-out-loud moments. It's rated R.
No. 4 — Take a classic horror novel re-written and starring Gene Wilder, an amazing cast of character actors, an off-camera horse whinny, and you've got director Mel Brooks' masterfully funny "Young Frankenstein" (1974). This send up of "Frankenstein" is the best spoof of the story ever made. If you haven't seen it, you simply must. It's rated PG.
No. 3 — In "Drag Me to Hell," (2009), a loan officer turns down an aging gypsy's application for a loan, only to face down a dark curse that threatens to steal her soul. The film wonderfully mixes terror, horror, shock with humor and laughs. It's rated PG-13.
No. 2 — "Abbott and Costello meet Frankenstein" (1948) — Two hapless freight handlers find themselves encountering Dracula, the Frankenstein Monster and the Wolf Man. The film has no rating but is kid friendly and very funny. Consider it a PG rating.
And the No. 1 best horror film to rent is the chilling "The Changeling" (1980), starring George C. Scott as composer John Russell who, after the death of his family, rents an old turn of the century house. Mammoth in size, the house seems to have all the room John needs to write music and reflect.
But soon, he begins to realize he is not alone. This film is a terrifying study in horror, and will have you on the edge of your seat. It's rated R.
Enjoy these films at your Halloween party this year. All these recommendations are available on DVD, Blu-ray and through digital subscription services.