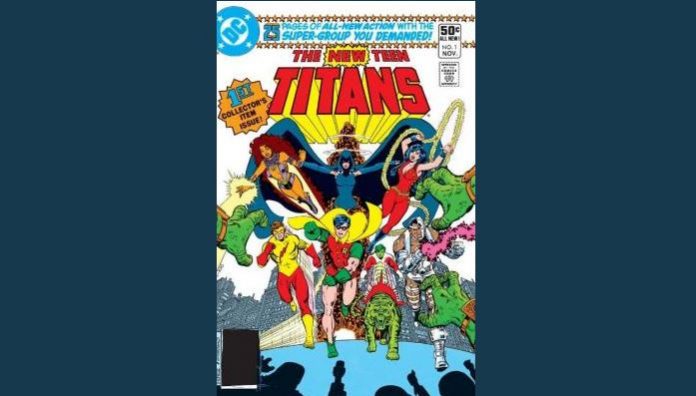 April 25 (UPI) — Warner Bros. has announced a new DC Comics branded streaming service that will debut new live-action series "Titans" and Season 3 of animated series "Young Justice."
"Both fan-driven series are in early stages of production and will air exclusively on a DC-branded direct-to-consumer digital service in 2018," Warner Bros. said in a statement Tuesday. "Operated by Warner Bros. Digital Networks Group, the new digital service will deliver an immersive experience designed just for DC fans."
"Titans" based on DC's the Teen Titans, will be written by Akiva Goldsman ("Star Trek: Discovery," "Underground"), famed comic book writer, president and creative officer Geoff Johns and Greg Berlanti who has helped helm the CW's slate of live-action DC programming including "Arrow," "Flash," "Supergirl" and "Legends of Tomorrow."
Goldsman, Johns, Berlanti and Sarah Schechter have signed on as executive producers.
"'Titans' follows a group of young soon-to-be super heroes recruited from every corner of the DC Universe. In this action-packed series, Dick Grayson emerges from the shadows to become the leader of a fearless band of new heroes, including Starfire, Raven and many others," reads the synopsis of the show.
"'Titans' is a dramatic, live-action adventure series that will explore and celebrate one of the most popular comic book teams ever."
"Young Justice" Season 3 now titled "Young Justice: Outsiders," is the long-awaited next installment in the fan-favorite animated series that aired previously on Cartoon Network.
Also featuring a young cast of heroes including Robin/Nightwing, Aqualad, Kid Flash, Superboy, Miss Martian and Artemis among others, "Young Justice" also featured multiple heroes from the Justice League including Batman and Superman.
"In 'Young Justice: Outsiders,' the teenage super heroes of the DC Universe come of age in an animated world of super-powers, super-villains and super secrets," read the synopsis.
"In the highly anticipated new season, the team faces its greatest challenge yet as it takes on meta-human trafficking and the terrifying threat it creates for a society caught in the crossfire of a genetic arms race spanning the globe and the galaxy."
Production on Season 3 of "Young Justice" began in November.