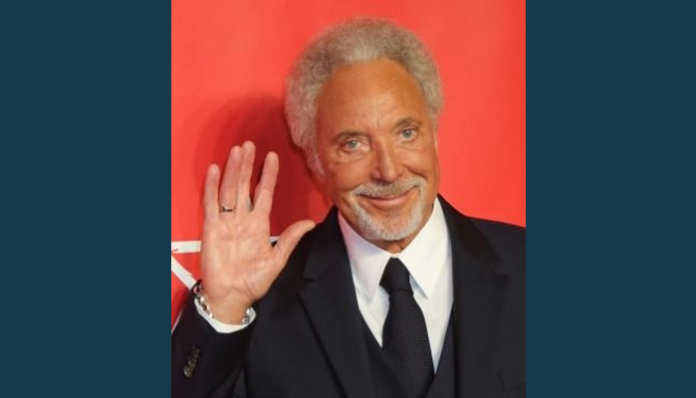 HAY-ON-WYE, Wales, June 6 (UPI) — Sir Tom Jones, in his first appearance since his wife's death, told an audience Sunday she was "the most important thing" in his life.
Appearing at the Hay Festival in Wales, Jones said he had come to realize that his wife, Linda, has been important to him throughout his life and still is, despite her passing, BBC reported.
"But I now I realize she might have been the most important thing in my life and she still is," he said tearfully. Jones was at the book festival to discuss his autobiography, "Over the Top and Back," which spans his life and his musical career of over 50 years.
Lady Linda Jones died of cancer in April. The two had been married for 59 years.
The Welsh singer wept openly as he spoke of that 59-year marriage, The Telegraph reported.
Jones said he learned of his wife's illness while touring the Far East, in the Philippines, when he got the call. She had been diagnosed with an aggressive form of cancer. Doctors gave her a week to live. He said Lady Linda told him to continue on with his planned European tour. "Just go forward," he quoted her as saying.
Recovering from his wife's death, the 75-year-old said, "is the hardest thing I've ever done in my life."
Jones said he and his childhood sweetheart had a solid marriage and neither ever considered leaving the other.
"We had a solid marriage that nothing could shake and we both felt that. I felt very lucky to have fallen in love at an early age. We were teenagers, we fell in love, not just in lust.
"A lot of teenagers fall in lust and then it doesn't last. But we knew this thing was forever, for as long as we would be alive. That's how strong the marriage was."
Jones is scheduled to kick off a U.K. tour performing in Hampton Court Palace June 8.