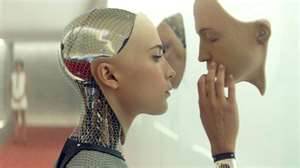 Tony's DVD Review: Four Films From Bad to Brilliant
Tuesday, July 14, 2015 — (Gephardt Daily) — It's a big Tuesday for home viewing as four films are being released today.
"Paul Blart: Mall Cop 2"
Starring: Kevin James and Neal McDonough
Sony Home Entertainment / Rated PG
It's been six years since the last "Paul Blart" movie. In this outing, for no apparent reason Blart heads to Vegas with his teenage daughter before she heads off to college and hijinks ensue.
Let me just say "Paul Blart: Mall Cop 2" is a terrible movie. Just awful. There's nothing more depressing than watching a usually very funny comedian like Kevin James sink into a quicksand-like mess of bad writing and poor direction. And the more he struggles the faster he sinks, until every gag in this waste of time becomes another anchor that pulls the film down deeper.
However, for not abandoning the ship completely, Kevin James earned back ½ of a grade giving "Paul Blart: Mall Cop 2" a D-. Its rated PG.
"The Second Best Marigold Hotel"
Starring: Dev Patel, Judi Dench, Maggie Smith and Bill Nighy
Fox Home Entertainment / Rated PG
The sequel to the worldwide box office hit "The Best Exotic Marigold Hotel" is ultimately harmless with a 'late in life' feel-good flavor to it.
In the film, the hotel has only a single remaining vacancy posing a rooming shortage. The opportunity allows Sonny, played by Dev Patel, to pursue his dream of opening a second place.
Losing some of the magic and charm from the first film, this sequel is almost a big screen version of the "The Love Boat," with each story line focusing on one or two "mature" people either coming together or falling apart.
All in all the film never really has any great highs or lows, which is a shame as the movie boasts a great cast including Judi Dench, Maggie Smith, Bill Nighy and Richard Gere, great talents who are not adequately used.
"The Second Best Marigold Hotel" is just a very, very average and predictable story. It gets a C and is rated PG.
"The Longest Ride"
Starring: Britt Robertson, Scott Eastwood and Alan Alda
Fox Home Entertainment / Rated PG-13
Based on Nicholas Sparks' novel, this film, like "The Notebook," deals with the past and present intersecting as two love stories are interwoven.
The main story deals with a career-bound young woman who meets a bull-rider. Nicholas Sparks' trademark theme of coming together from different worlds is in full force as Sophia played by Britt Robertson and Luke, played by Clint Eastwood's son Scott, meet and fall in love.
The other story concerns a widower, played by Alan Alda, who is reminiscing about his life and his time with his wife. Both stories are a bit saccharine and require a little insulin if you're a diabetic, but that being said, the film does deliver on its promise to be romantic and sweet.
Yes, "The Longest Ride" is a formula film, but in this case the formula works and delivers an emotional punch. It's a three-hanky movie, ladies . . . and that translates into a B. The film is rated PG-13.
"Ex Machina"
Starring: Oscar Isaac, Domhnall Gleeson and Alicia Vikander
Universal Home Entertainment / Rated R
In the film, Caleb, a 26-year-old programmer at the world's largest internet company, wins a competition to spend a week at a private mountain retreat belonging to Nathan, the reclusive CEO of the company. But when Caleb arrives at the remote location he finds he will have to participate in a strange and fascinating experiment in which he must interact with the world's first true artificial intelligence, housed in the body of a beautiful robot girl.
The new sci-fi film asks the question what constitutes life?
"Ex Machina" is a brilliant and understated film that is more psychological thriller than robot movie. We have seen films like "A.I.," "I Robot" and "Chappie," where the focus is on the machinery, rather than the intelligence running it. This movie really gives the audience a different and very fresh perspective.
Relying on its characters to move the story, the film is a chess game that happily requires the viewer to participate by engaging and empathizing. And yet the film is so much more than that. Brilliantly written and filmed, "Ex Machina" needs to be experienced.
One of the best films of the year, "Ex Machina" deserves an A and carries an R rating.
We'd love to hear from you in the comment section below!