"Shaun the Sheep Movie"
Voice Talent: Justin Fletcher and John Sparkes
Directed by: Mark Burton and Richrd Starzak
Lionsgate Films / Rated PG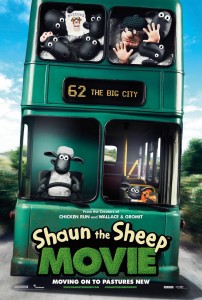 The film is based based on the TV series, "Shaun the Sheep," as Shaun decides to take the day off and have some fun, he gets a little more action than he bargained for.
A mix up with the Farmer, a caravan and a very steep hill lead them all to the Big City and it's up to Shaun and the flock to return everyone safely to the green grass of home.
Delightfully and painstakingly animated by the same geniuses that gave us "Chicken Run" and "Wallace and Gromit," "Shaun the Sheep Movie" is a delightful and fun movie offering jokes and gags for all age groups. "Shaun the Sheep Movie" is really for the whole family.
It gets a B and is rated PG.
"The Gift"
Starring: Jason Bateman, Rebecca Hall and Joel Edgerton
Directed by: Joel Edgerton
STX Entertainment / Rated R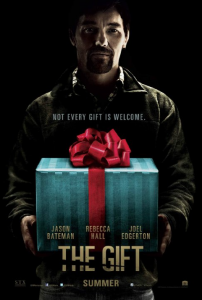 Simon and Robyn are a young married couple whose life is going just as planned until a chance encounter with an acquaintance from Simon's high school sends their world into a harrowing tailspin.
Simon doesn't recognize Gordo at first, but after a series of uninvited encounters and mysterious gifts prove troubling, a horrifying secret from the past is uncovered after more than 20 years.
As Robyn learns the unsettling truth about what happened between Simon and Gordo, she starts to question: how well do we really know the people closest to us, and are past bygones ever really bygones?
"The Gift" is Joel Edgerton's directorial debut. The film is unsettling and very well paced. Edgerton's Gordo is perfectly awkward and creepy which works well against Bateman's super confident "Simon."
In the final reel, "The Gift" really delivers and is one of the best suspense / thrillers of the year.
It gets an A- and is rated R.
"Ricki and the Flash"
Starring: Meryl Streep, Kevin Kline, Mamie Gummer and Rick Springfield
Directed by: Jonathan Demme
Sony Pictures Releasing / Rated PG-13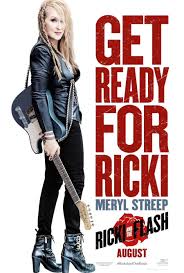 "Ricki and the Flash" stars three-time Oscar winner Meryl Streep as a rock guitarist while Oscar-winning director Jonathan Demme directs the screenplay by Academy Award-winning screenwriter Diablo Cody.
Streep stars as Ricki, a guitar heroine who gave up everything for her dream of rock-and-roll stardom, but now must return home as her estranged daughter, Julie, is in crisis.
Very much worth mentioning is Mamie Gummer, Streep's real-life daughter, in the role of Julie, who slowly morphs during the course of the film. There is an undeniable connection between the two, which adds to their scenes.
"Ricki and the Flash" is an uneven and, at times, an uncomfortable comedy. Meryl Streep gives a wonderfully breezy and yet heartfelt performance as Ricki, who on the outset is detached. But as we get to know Ricki, we see she's just the opposite.
Yes, "Ricki and the Flash" is a bit saccharine and maybe a little too sentimental. But there's nothing wrong with that if it's done with a purpose.
Overall the film is worth seeing if saccharine and sentimental is you cup of tea.
The film gets a B- and is rated PG-13.
"Fantastic Four"
Starring: Miles Teller, Kate Mara, Jamie Bell and Michael B. Jordan
Directed by: Josh Trank
20th Century Fox / Rated PG-13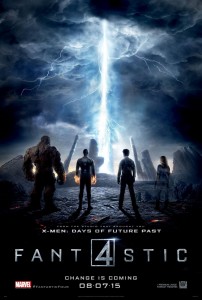 A contemporary re-telling of Marvel's original and longest-running superhero team, which centers on four young scientists who teleport to an alternate and dangerous universe, which alters their physical form in shocking ways.
Their lives irrevocably upended, the team must learn to harness their daunting new abilities and work together to save Earth.
Look… I am going to just say it – "Fantastic Four" is a mess.
None of the lead characters have any chemistry with each other and for the first 45 minutes of the film there's nothing for them to do except avoid any kind of "acting" whatsoever.
The film never goes beyond being a monotonous, dreary and uninteresting lifeless shadow of the comic book. Never once did the audience feel the film was doing anything but playing it 'safe.'
This is exactly what happens when a studio hires a director who takes orders from the "suits" in the head office. The result is a dispassionate, politically correct, by-the-numbers film that lays on the screen like a vending machine pork burrito in your gut.
"Fantastic Four" needs to be avoided. Send a message, by NOT handing over your hard earned money to see it… it's time make a statement that you simply want better.
"Fantastic Four" gets an F. It's rated PG-13.