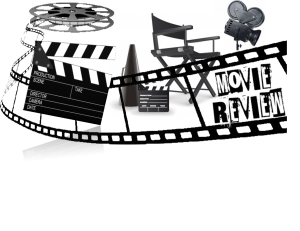 SALT LAKE CITY, May 26, 2016 (Gephardt Daily) — As Memorial Day approaches, two big films are vying for box office attention this holiday weekend.
Box Office Mojo is predicting "X-Men: Apocalypse" will finish in 1st place. The superhero film will follow suit of its predecessor, "X-Men: Days of Future Past," which scored an impressive $90.8 million in its three-day opening Memorial Weekend 2014.
Aiming for 2nd place is Disney's "Alice Through the Looking Glass," the sequel to "Alice in Wonderland," which opened with a massive $116.1 million dollars in March of 2010.
The experts are estimating the four-day weekend will settle out this way:

X-Men: Apocalypse – $82.2 million dollars
Alice Through the Looking Glass – $52.03 million dollars
The Angry Birds Movie – $27.78 million dollars
Captain America: Civil War – $23.12 million dollars
Neighbors 2: Sorority Rising – $14.83 million dollars
The Reviews:
Alice Through the Looking Glass
Starring: Johnny Depp, Mia Wasikowska, Helena Bonham Carter and Anne Hathaway
Rated PG
Alice travels back to Wonderland when she learns the Hatter is in trouble.
To save him, she must travel through a mysterious new world to retrieve a magical scepter that can stop the evil Lord of Time before he turns forward the clock and turns Wonderland into a barren, lifeless old world.
With the help of her friends, Alice must also uncover an evil plot to put the Queen of Hearts back on the throne.
"Alice Through the Looking Glass" is a lackluster film disguised as family fare. Alice, once again, is to be the catalyst of the adventure, but the adventure never really gets going.
Instead of being a whimsical movie, the film all of a sudden becomes a time-travel film using the same plot devices as any "Star Trek" film. As Alice keeps traveling back in time to stop an event from happening, she keeps polluting the timeline, making her have to go back further to correct things.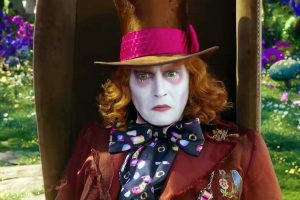 At the same time Alice is surrounded by her Wonderland friends, The Cheshire Cat (Stephen Fry), Tweedle Dum and Tweedle Dee (Matt Lucas) and Absolem, the Caterpillar who is now a butterfly (Alan Rickman's final performance). The characters all have screen time, but add virtually nothing to the plot.
Mia Wasikowska takes on the role of 'Alice' with a great deal of integrity and her performance is good, but lacks the warmth and innocent qualities of the past outing. A shame, as this film needed those attributes.
Johnny Depp as The Mad Hatter is more caricature than character. The endearing quality he showed us in the first film is gone. His performance, while good, lacks heart.
There are some scenes between sisters The Red Queen (Helena Bonham Carter) and Mirana, The White Queen (Anne Hathaway). But they are unmemorable.
The film's only saving grace is the character of Time, played by Sacha Baron Cohen. In the press notes he's described as a villain, but I found his character the most likable.
"Alice Through the Looking Glass" should have been a magical experience; instead, it winds up another run of the mill, average, 'gadget film' instead of the childhood fantasy it needed to be.
It gets a C and is rated PG.
X-Men: Apocalypse
Starring: James McAvoy, Jennifer Lawrence and Michael Fassbender
Rated PG-13
Apocalypse, the first and most powerful mutant from Marvel's X-Men universe, amassed the powers of many other mutants, becoming immortal and invincible.
Upon awakening after thousands of years in hibernation, he is disillusioned with the world as he finds it and recruits a team of powerful mutants, including a disheartened Magneto, to cleanse mankind and create a new world order, over which he will reign.
As the fate of the Earth hangs in the balance, Raven with the help of Professor X must lead a team of young X-Men to stop their greatest nemesis and save mankind from complete destruction.
Although the film does ache from an unbalanced storyline, the action and special effects are very well done.
Plot-wise, this is another 'take over the world' plot, and haven't we seen a little too many of these? There was Magneto, Sebastian Shaw, that one government guy… anyway you get the idea. Now comes 'Apocalypse' who just doesn't like what the world in 1983 has become.
So he wants to tear it down and build a new one and begins to recruit an army. Just like an after-school football game, X-Men are choosing sides, good and bad, for the impending battle.
The film, although predictable and reminiscent with elements of 'Harry Potter,' 'Avengers,' and 'Percy Jackson,' there is something very likeable about the "X-Men: Apocalypse."
The film has charisma, which earns it a B. It's rated PG-13.