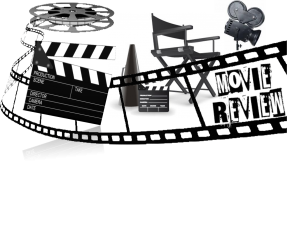 SALT LAKE CITY, Utah, April 15, 2016 (Gephardt Daily) — There are three new films opening in theaters this weekend. Of the three, I was about to see two; "Barbershop: The Next Cut" was not made available.
As we go into the weekend, industry experts are saying Disney's new animated film, "The Jungle Book," will undoubtedly be the weekend winner, earning an estimated $78 or $79 million.
Disney is opting to stay conservative in its estimates, according to Box Office Mojo. The studio is targeting weekend gross of $60 million.
"Criminal" is predicted to underperform at around $7 million this weekend, while "Barbershop: The Next Cut" is estimated to open in second place with somewhere around $30 million.
Of course, these figures are only estimates, and we'll have the box office tallies on Monday.
Here are the weekend estimated for the Top 10 films, according to Box Office Mojo:

"The Jungle Book" (2016) (4,028 theaters) – $78.75 million
"Barbershop: The Next Cut" (2,661 theaters) – $29.27 million
"The Boss" (3,495 theaters) – $13.21 million
"Batman v Superman: Dawn of Justice" (3,505 theaters) – $11.45 million
"Zootopia" (3,209 theaters) – $9.76 million
"Criminal" (2016) (2,683 theaters) – $6.98 million
"My Big Fat Greek Wedding 2" (2,290 theaters) – $3.82 million
"Miracles from Heaven" (2,082 theaters) – $3.01 million
"Hardcore Henry" (3,015 theaters) – $2.69 million
"God's Not Dead 2" (1,585 theaters) – $2.15 million
The Reviews:
"Criminal"
Starring: Kevin Costner, Gary Oldham and Ryan Reynolds
Rated R
In a last-ditch effort to stop a diabolical plot, a dead CIA operative's memories, secrets and skills are implanted into a death-row inmate in hopes that he will complete the operative's mission.
"Criminal" attempts to combine science fiction and espionage thriller with a very silly plot about a sociopathic prisoner, played by Kevin Costner, who not only has good guy Ryan Reynolds' memories transferred to his brain, but his personality as well.
On the other hand, the action sequences are well done and there's enough going on in the film to keep the audience distracted, but as soon as the action ends, the viewer is jolted back to the film's lunacy, which keeps piling up to the very last scenes in the film.
"Criminal" deserves a C- and is rated R.
"The Jungle Book"
Starring: Bill Murray, Scarlett Johansson, Idris Elba and Ben Kingsley
Rated PG
As a longtime fan of the book by Rudyard Kipling and the animated film Disney did in 1967, I was waiting to be disappointed by the new film directed by Jon Favreau.
What a wonderful surprise as not only did the new film capture the essence of the book and pay homage to the original film, but gave the audience a cinematographic treat with stunning new animation to enhance the story.
"The Jungle Book" is an instant classic and a must-see movie. It gets an A and is rated PG.