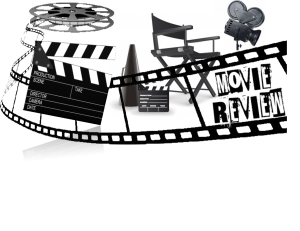 SALT LAKE CITY, Utah, March 18, 2016 (Gephardt Daily) — With only two new films opening wide this weekend, it looks like another week at the top for Disney's "Zootopia."
The animated film is set for another big weekend with an estimated take of about $38.1 million, according to Box Office Mojo.
Experts are predicting "Allegiant" will take second place with about $31 million on its premiere weekend. Likewise, the faith-based "Miracles from Heaven" has a chance for a third-place opening with $12.8 million.
"10 Cloverfield Lane" should drop to fourth place with an estimated $12.6 million for the weekend and "Deadpool" looks like a sure bet for fifth place with an estimated $7.1 million.
"Miracles from Heaven"
Starring: Jennifer Garner and Queen Latifah
Rated PG
"Miracles from Heaven" is based on the incredible true story of the Beam family. When Christy (Jennifer Garner) discovers her 10-year-old daughter Anna (Kylie Rogers) has a rare, incurable disease, she becomes a ferocious advocate for her daughter's healing as she searches for a solution.
After Anna has a freak accident, an extraordinary miracle unfolds in the wake of her dramatic rescue that leaves medical specialists mystified, her family restored and their community inspired.
Going into the theater, I thought it would probably be the usual formulaic Christian film that most of us have seen over and over again. And indeed, it does have that 'manipulative feel' most faith-based films seem to convey. The 'sad' moments are heart-tugging and the happy moments are joyous, as the film overreaches for audience involvement.
But then somewhere in the performances by Jennifer Garner, Martin Henderson and young Kylie Rogers, the film finds itself and its audience.
And in the end, I have to admit, there's nothing wrong with a film being manipulative, as long as it's honest about it. "Miracles from Heaven" is an honest, feel-good, values film aimed at the family-friendly movie crowd.
It gets a B and is rated PG.
"The Divergent Series: Allegiant"
Starring: Shailene Woodley, Theo James, Octavia Spencer and Naomi Watts
Rated PG-13
Following the events in the previous chapter, "Insurgent," Tris must escape with Four and go beyond the wall surrounding Chicago as civil war begins to brew.
"Allegiant" is the interim movie that sets up the final chapter "Ascendant," which will be released in June next year. The film takes the audience beyond the wall and introduces the puppet masters who have been pulling the strings and manipulating the residents of Chicago.
Most of the plot is pretty gripping, the action is on point and there are new twists in the relationships between the characters.
The film does its job and hits all the right notes to make the audience hungry for the final chapter in the series.
"Allegiant" gets a B and is rated PG-13.