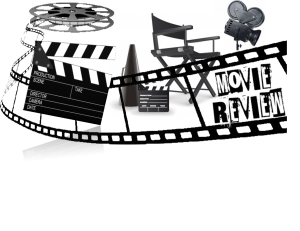 SALT LAKE CITY, Utah, March 4, 2016 (Gephardt Daily) — "Deadpool" might be unseated by an animated film this weekend, at least that what industry experts are predicting.
The Ryan Reynolds R-rated superhero film just might be knocked off the No. 1 spot by Disney's "Zootopia," an animated film about life in an anthropomorphic world.
According to Box Office Mojo, "Zootopia" is opening in 3,827 theaters domestically, which includes 365 IMAX theaters and 325 PLF theaters, and more than 80 percent of those theaters are 3D locations. All of that suggests a healthy bump in box office performance. While the studio says it's expecting a $60 million opening, that seems mighty low for a film with this much awareness.
The Reviews:
"Whisky Tango Foxtrot"
Starring: Tina Fey, Margot Robbie and Billy Bob Thornton
Rated R
"Whisky Tango Foxtrot" is adapted from Kim Barker's "The Taliban Shuffle," covering the reporter's experience in Afghanistan and Pakistan.
Tiny Fey plays the unlikely war reporter, Kim Barker, who recounts her wartime coverage in Afghanistan and Pakistan. The film also stars Margot Robbie and Billy Bob Thornton.
Setting a comedy drama against the backdrop of the Afghan conflict is the first problem. The film struggles to pitch itself at the right tone, unsure whether it is an comedy, a drama, a character study, or a more mature reflection on life during wartime.
The title "Whisky Tango Foxtrot" is completely appropriate when you consider it is military jargon for "W.T.F.," which is what you'll be thinking by the time the film ends.
"Whisky Tango Foxtrot" works best as a showcase for Tina Fey, and represents something of a juggling act, giving her an opportunity to jump from comedy to drama and back again.
But juggling isn't Fey's strong suit, and the film ends up a sloppy mess with little redeeming value.
It gets a D and is rated R.
"London Has Fallen"
Starring: Gerard Butler, Aaron Eckhart and Morgan Freeman
Rated R
After the British Prime Minister has passed away under mysterious circumstances, all leaders of the Western world must attend his funeral. But what starts out as the most protected event on Earth turns into a deadly plot to kill the world's most powerful leaders and unleash a terrifying vision of the future.
"London Has Fallen" is a bad film from beginning to end. The film is loaded with stereotypes, one dimensional characters and just plain stupid plot points. You've got your hero (Gerard Butler), a squeaky clean secret service agent who cracks a few jokes here and there and is, kinda sorta, best friends with the president.
You've got your president of the United States (Aaron Eckhart), a clean-cut honest "man of the people" who puts his country first. But he has no concept of how the government works.
You've got your stereotypical arms dealer from somewhere in the Middle East seeking revenge on U.S. and the western governments for attacking his home and killing his daughter.
Then there's the bad writing, with bullets flying, helicopters crashing, stinger missiles exploding, buildings falling, secret government agencies being compromised and traitors running rampant in the streets of London.
In the final reel, "London Has Fallen" is the kind of propaganda film that does far more harm than good. It promotes stereotypes and minimizes human life with a very high body count.
The film deserves a D and is rated R.
"Zootopia"
Starring the vocal talents of Ginnifer Goodwyn and Jason Bateman
Rated PG
All Judy Hopps wanted to do was be a police officer. As a young bunny raised on a carrot farm, she was told never to expect much. But with a lot of hard work she achieved her goal. Now officer Hopps has to team up with a slick fox to figure out what's happening to the citizens of Zootpoia.
"Zootopia" is a wonderfully unexpected and moving story about dedication, friendship and trust overcoming prejudice and bigotry, striking a perfect balance between humor and really finding one's place in the world.
"Zootopia" is an endearing animated film that will captivate both children and adults.
It gets an A and is rated PG.