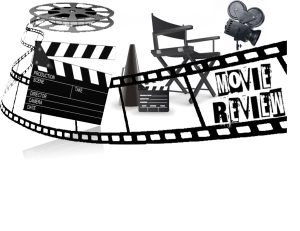 SALT LAKE CITY, Utah, March 11, 2016 — (Gephardt Daily) — Of the four new films hitting theaters this weekend, only  two were made available for critics to see. "10 Cloverfield Lane" and "The Young Messiah" were screened for review.
The producers of Sacha Baron Cohen's "The Brothers Grimsby" and Paula Patton's "The Perfect Match" didn't have the faith in their product to screen them for the reviewing press.
As for this weekend's ticket sales, experts are predicting, "10 Cloverfield Lane" will most likely open in second place behind "Zootopia," which will stay in its No. 1 position for another weekend. "London Has Fallen" will take third place, "Deadpool" will drop to the fourth slot and "The Young Messiah" will debut in fifth place.
"The Young Messiah"
Starring: Sean Bean and Adam Greaves-Neal
Rated PG-13
"The Young Messiah" tells the story of Jesus Christ at age 7 as he and his family depart Egypt to return home to Nazareth. Learning the murderous Herod is dead, they set out to return to their home of Nazareth in Israel, unaware Herod's namesake son is, like his father, determined to see the boy Jesus dead.
The film focuses on the journey from Egypt to Nazareth, as Jesus begins to discover more and more about himself.
A Roman Centurion, played by Sean Bean, is charged by King Herod to find the young messiah and kill him. Like any soldier who has seen too much war, he's tired of having to balance following orders and the distasteful acts he must do for the state.
But the film rests squarely on the shoulders of Adam Greaves-Neal as the young Jesus. Greaves-Neal has a very easy and likable charm surrounding him.
The film is the second faith-based movie that has surprised me this year. The first was "Risen," which premiered a few weeks ago. Both these film take on new and unexplored avenues when looking at the life of Jesus.
"The Young Messiah" gets a B and is rated PG-13.
"10 Cloverfield Lane"
Starring: John Goodman and Mary Elizabeth Winstead
Rated PG-13
When a young woman is nearly killed in an auto accident, she wakes up in the bomb shelter of a man who tells her the outside world has been infected by a chemical attack.
As the story begins to reveal itself, she starts to uncover some truths and to piece together what is going on.
"10 Cloverfield Lane" is an exceptional thriller which, instead of relying on special effects and creature makeup, uses great writing and acting to scare the pants off you.
The film is ode to what good actors can bring to the screen if a director allows them to. And Goodman and Winstead are perfectly cast to bring the tension up to the top.
"10 Cloverfield Lane" gets a B+ and is rated PG-13.