U2's The Edge Falls Off Stage at Concert
VANCOUVER, British Columbia, May 15 (UPI) — Another U2 member suffered an accident, but this time it was during the first stop of their world tour in Vancouver on Thursday night.
The latest incident occurred when The Edge missed the edge and fell off the stage.
Back in November the band had to postpone a weeklong residency at the Tonight Show due to Bono's severe Central Park bike accident.
Luckily, the guitarist made it out with no serious injuries just a scraped arm. Unlike Bono's injury that threatens his guitar playing future, The Edge was able to recover quickly after the fall. He joked about the incident on the band's Instagram page by writing, "'Didn't see the edge, I'm ok!! #U2ieTour"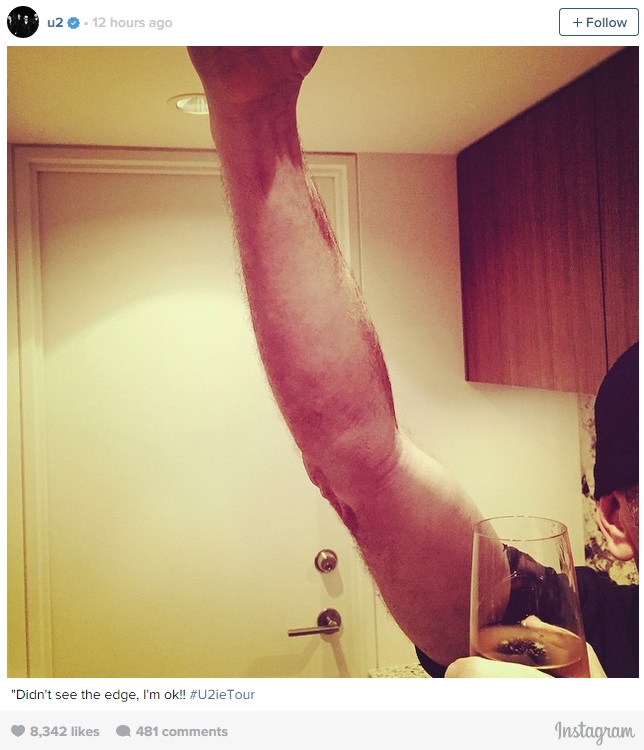 The band was in the middle of performing "I Still Haven't Found What I'm Looking For" before the member took a tumble. A fan managed to capture the moment in an Instagram video.