Utah's "FilmQuest Film Festival" Begins June 18: Meet Stars, Film Makers and Professionals
SANDY, UTAH – June 16, 2015 (Gephardt Daily) ­- FilmQuest Festival, Utah's second Largest Film Festival, Salt Lake City Weekly's 2014 "Best New Film Festival," and one of MovieMaker Magazine's "50 Film Festivals Worth the Entry Fee", begins this Thursday, June 18, at the Jordan Commons Megaplex Theaters in Sandy, Utah with the Utah premiere of the Latin American box­ office smash "The House at the End of Time."
Building on the strength of its inaugural season, the second edition of FilmQuest saw a hugely positive reaction from the national and international film community, receiving 1,252 film and screenplay submissions from around the world.
From these submissions, FilmQuest will showcase 266 films, highlighting the very best of sci-fi, fantasy, horror, and the beyond. "Our team implemented a lot of great ideas into the foundations of the festival," says FilmQuest Director Jonathan Martin.
"We decided not only to showcase the very best films of genre cinema available, but we also made the decision to give away incredible awards and prizes, such as the FilmQuest Cthulhu Trophy. It told the world we take this festival business seriously, and that we fully intend to make FilmQuest one of the must-see festival events on the planet.
Filmmakers responded to this in droves, quickly making Utah as host to FilmQuest an essential summer destination." Over 150 filmmakers from around the globe have been confirmed and anticipated to attend, with other celebrity guests and Hollywood professionals planning to take part.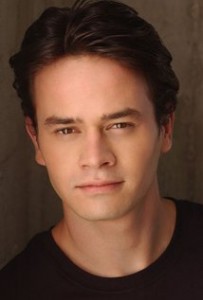 These guests include Scott Schultz (creator and producer of "YoGabbaGabba"), Dameon Clarke ("Dragon Ball Z", "Borderlands," "Graceland"), Cerina Vincent ("Cabin Fever," "Monika"), Daniel Logan ("Star Wars: Episode 2," "Johnny Lingo"), Christina Robinson ("Dexter"), Carlee Baker ("The Woman," "Femme Fatales"), and more.
Joining them will be two of the top Casting Directors in LA, Amber Horn and Danielle Aufiero ("Awkward," "The 100," "CSI:NY," "The Shield"), hosting FilmQuest exclusive workshops for the actors in Utah. Also joining them will be one of Hollywood's most respected talent agents for young stars, Nicole Jolley, who will be at FilmQuest seeking new talent in Utah.
Other workshops include Clark Schaffer, builder of the Iron Man suit, Utah makeup legend Chris Hanson, and tours of the new Park City Film Studios. Everyday at FilmQuest will feature panels, including many of these guests and filmmakers.
Press from outside of Utah will also be in attendance covering the event, including MovieMaker Magazine, GeekTyrant, FilmPulse, and others. Attendees to the festival will be invited to meet and mingle with all guests, and will be given the opportunity to have photo ops on the red carpet.
"Unlike a convention," Martin says, "we're not asking people to pay $50 just to get a celebrity autograph. We want people to mingle with each other, to interact, and to actually get to know each other without the pressures of paying to see them.
"A festival is about building connections and friendships, networking, having fun, and being inspired by the great films on screen. We have an incredible selection of films to choose from, and every single one deserves a Utah audience."
Some of the major highlights of this year's FilmQuest includes the World Premiere of the Utah fantasy film "Mythica: The Darkspore," starring Kevin Sorbo, on Friday, June 19. Saturday, June 20 sees the Utah premiere of the supernatural comedy "The Better Half," starring "Battlestar Galactica's" Apollo, Jamie Bamber. Later that day comes a Harry Potter celebration, with the Utah premiere of the documentary film Mudbloods, that chronicles the real-world sport of quidditch and its players.
Audience members are being asked to join in the fun and dress up in their best outfits from the world of Harry Potter.
The fun continues on Monday, June 22, with the 30th anniversary screening of Back to the Future, wherein audience members are being asked to dress up in their best 80's outfits to celebrate the occasion.
Wednesday, June 24 sees the first public screening of "The Dead, the Devil, and the Flesh" in the United States. A must see film for local interests, is one of the very first LDS films made for mainstream cinema.
A wild success in its native Spain upon its initial release, the film tells the supernatural tale of a man who must go into the spirit world to redeem the soul of his dead wife, bending time and logic, while defying the devil in order to do so.
The film went into abrupt obscurity after its release and has been now been unearthed just for FilmQuest. The film's director, Jose Oliveira, will be in attendance for a Q&A following the screening.
A block of films completely dedicated to the best of Utah films screen after Oliveira's Q&A later that evening. The US premiere of the Australian film "The Fear of Darkness," starring "The Vampire Diaries'" Penelope Mitchell, will get your heart racing on Friday, June 26.
On the final day of the festival, Saturday, June 27, FilmQuest's Closing Night Film will be yet another Utah premiere in "Superbob," starring "Dr. Who's" Catherine Tate, and tells the comedic story of the world's only superhero whose major problem is that he's British.
"Don't forget the parties," adds Martin. "Every day we'll be hosting a social event or party wherein locals, filmmakers, actors, and film lovers can mingle and interact with each other and our guests. It's a great opportunity for everyone involved."
FilmQuest hosted parties and events include the "FilmQuest Launch Party," featuring live music by Mimi Knowles on Friday, June 19.
Finally, FilmQuest hosts "The Final Quest," on Friday, June 26, featuring live music from Jessica Frech, Branson Anderson, Frankzoojun, and Typefunk.
All major parties will be held at Sandy Station.
"We've got movies, celebrities, press, workshops, panels, parties, and more," says Martin. "If you love movies, if you love fun, if you love summer, FilmQuest is the place to be.
"These are exciting times for all film lovers in Utah and the world. It's an opportunity for Utah to put on a show and help not only the state's film industry grow, but also the community grow.
"Prepare yourself for Fantastic, because you really can't miss being a part of FilmQuest."
FilmQuest begins Thursday, June 18, and ends Saturday, June 27, at the Jordan Commons Megaplex Theatres in Sandy, Utah.
Individual tickets are $8 per screening. Student ID's provide tickets for $6. VIP passes are also available on the Megaplex website.
For more information, visit www.FilmQuestFestival.com or follow FilmQuest on Facebook, Twitter, or Instagram