HOLLYWOOD, Calif., Jan. 3, 2016 (Gephardt Daily) — Cinematographer Vilmos Zsigmond, winner of an Oscar for his achievements on "Close Encounters of the Third Kind" and a nominee for "The Deer Hunter," "The River" and the "The Black Dahlia," has died at 85.
According to Variety, his other outstanding achievements in cinematography included "Deliverance," "Blow Out," "The Ghost and the Darkness" and Robert Altman films including "McCabe and Mrs. Miller" and "The Long Goodbye."
Zsigmond ranked among the 10 most influential cinematographers in film history in a 2003 survey conducted by the International Cinematographers Guild.
Escaping from his native Hungary after the 1956 Russian invasion, Zsigmond slowly worked his way up starting with low-budget exploitation films.
Zsigmond worked on small films for nearly a decade when Robert Altman hired him for "McCabe" (1971), in which he used a limited palate of desaturated colors, giving the Western a boldly unconventional and melancholy look.
Altman used Zsigmond's stylistic eye for his films "Images" and "The Long Goodbye."
The cinematographer was hired by John Boorman on the iconic "Deliverance" in 1972.
It was the Steven Spielberg film, "Close Encounters of the Third Kind," that delivered Zsigmond's only Oscar.
Variety went on to say, during the '80s he worked on smaller films including "Jinxed," "Table for Five" and "No Small Affair." He received another Oscar nomination for Rydell's "The River" in 1984 and also scored with "The Witches of Eastwick" for Aussie director George Miller and "Fat Man and Little Boy" (1989).
Zsigmond shot "Chinatown" sequel "The Two Jakes" for Jack Nicholson in 1990 as well as De Palma's "The Bonfire of the Vanities."
Zsigmond segued into television in the 1990's with the HBO film "Stalin," starring Robert Duvall, for which he won an American Society of Cinematographers award.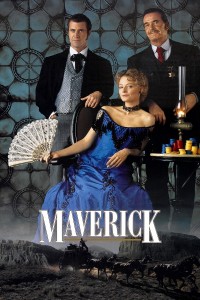 Other films in the '90s included "Sliver," "The Crossing Guard" and "Intersection"; "Maverick" and "Assassins," both for Richard Donner; "The Ghost and the Darkness"; and "Playing by Heart."
Working into his 80s, Zsigmond also shot a number of episodes of the Fox sitcom "The Mindy Project" from 2012 to '14.
Zsigmond was a member of the Board of Governors of the Academy of Motion Picture Arts and Sciences (cinematographers branch) beginning in 2007.
For his outstanding work Zsigmond was honored with lifetime achievement awards from the ASC in 1999 and Poland's cinematography-focused festival Cameraimage in 1997.