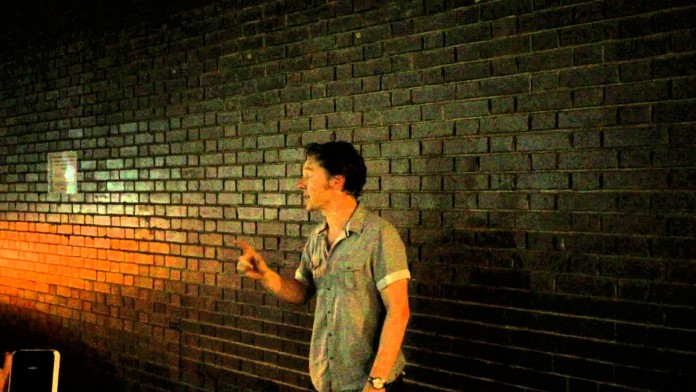 LONDON, Aug. 9 (UPI) — British actor Benedict Cumberbatch appeared outside the London theater where he is starring in "Hamlet" and appealed to fans not to record or photograph live performances.
Cumberbatch was gracious, but firm as he told those gathered at the stage door that he was distracted throughout the play this weekend because he could see the lights from various cameras and cell phones throughout the audience.
"I can see cameras. I can see red lights in the auditorium. It may not be any of you here that did that, but it's blindingly obvious," he said.
"It's mortifying," the actor went on. "There's nothing less supportive or enjoyable for an actor being on stage than experiencing that. And I can't give you what I want to give you, which is a live performance that you'll remember, hopefully, in your minds and brains — whether it's good, bad or indifferent — rather than on your phones."
Cumberbatch also asked the fans to "hashtag the shit out of" his message — he does not use social media — and to inform others that the theater where "Hamlet" is playing is getting equipment to detect the cameras and people who use them during performances will be evicted.
"I don't want that to happen. That's a horrible way to have to leave what's a wonderful thing," he said. "This isn't me blaming you. This is just me asking you to just ripple it out there in the brilliant, useful way that you do with your funny, electronic things. … I really appreciate it. So, God bless you all. Thank you very much."
The crowd responded with cheers and applause.