Weekend Box Office Report: "Mad Max" Isn't "Perfect"
May 17th, 2015 (Gephardt Daily) – It looks like "Pitch Perfect 2"  will be the weekend's big winner at the box office. The sequel starring Anna Kendrick and Rebel Wilson has earned $70.3 million dollars domestically.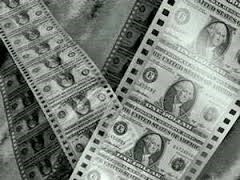 "Pitch Perfect 2" had huge numbers for Friday and Saturday, beating the $65 million dollar opening of "Pitch Perfect 1."
Warner Bros.Pictures' sci-fi reboot of George Miller's "Mad Max" series,  "Mad Max: Fury Road" brought home about $44.4 million domestically for its first weekend.
Disney / Marvel's "Avengers: Age of Ultron" dropped to third place after 2 weeks in the top slot. The comic book-based film and sequel to "The Avengers" crossed the $1 billion dollar mark Friday worldwide. The film staring Robert Downey Jr., Chris Hemsworth, Chris Evens and Mark Ruffalo took in slightly over $375 Million dollars in the US to date.
Studio accountants will be counting all the beans Monday morning, but box office analysis indicates these numbers will hold .