What's New on Blu-ray and DVD: Tony Reviews the New Releases
"The Gunman"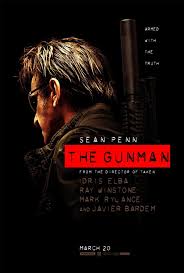 In "The Gunman" Sean Penn stars as a former Special Forces soldier and military contractor suffering from PTSD. He tries to reconnect with his long time love, but first must go on the run from London to Barcelona and across Europe in order to clear his name.
A terribly unbalanced action film unwilling to go the distance necessary to make it consistently interesting and believable.
Sean Penn is simply miscast as he stumbles around with a partially coherent script. With each scene compounding his discomfort in the role, Penn manages to complete the task without leaving anything for the audience to really remember.
Avoid the Gunman if you can, it gets a D and is rated R.
"Get Hard"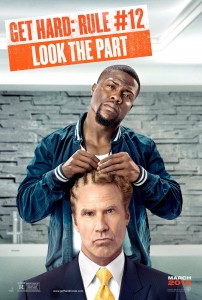 It's about a billionaire who's nailed for fraud and he's on his way to San Quentin so he hires a man to help him survive in prison. "Get Hard" is a buddy picture about people coming from different worlds, one from the world of high finance and the other from the streets.
The film is basically a rip-off of "Trading Places," the 1983 Eddie Murphy Dan Aykroyd film about a wealthy stockbroker who is set up and loses everything and must begin again with the help of a street-wise con man.
And yes, there's a bit of Rob Schneider's 2007 going-to-prison film "Big Stan" tossed in as well. "Get Hard" pretty much steals from those films and just adds more vulgarity and sexual content.
The film drags and changes directions and all the while Will Ferrell is mugging to the camera while Kevin Hart looks on with dull surprise.
For it's lack of even trying to do something new, "Get Hard" gets a D and is rated R.
"Danny Collins"
Inspired by a true story. Al Pacino stars as aging 1970's rocker Danny Collins, who can't give up his hard-living ways.
But when his manager uncovers a 40-year-old undelivered letter written to him by John Lennon, he decides to change course and embarks on a heartfelt journey to rediscover his family.
Along with Pacino, the film stars Bobby Cannavale, Jennifer Garner and Annette Bening. This a wonderfully paced and acted film about regret and reconnecting .
We have seen so many films where a family falls apart, Danny Collins offers us a chance to witness a family coming together while redeeming its main character.
I liked the film and I think you will, too. It gets a B and is rated R.
Like us on Facebook for more stories from GephardtDaily.com
You May Also Like
| | | |
| --- | --- | --- |
| Heber City Voted #1 Best Small Town in America by Country Living | Britain Holding Competition for Cyber-Technology for Military | |