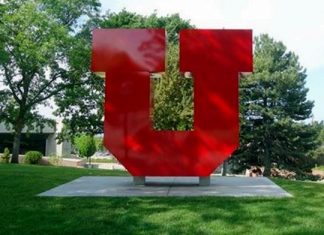 The Division of Public Health at the University of Utah have announced a partnership with the Utah Department of Health to train and field more than 100 contact tracers in the ongoing pandemic response efforts.
The Trump administration has announced a 25 percent tariff on $1.3 billion of French goods, including handbags, cosmetics and soaps.
Multiple fire units and air resources are fighting a wild fire that broke out early Saturday evening above Olympus Hills in Millcreek.
Islamic State militants ambushed a convoy and killed at least 27 Iranian-backed Popular Mobilization Forces fighters in Iraq, the militia said.