Two compounds found in coffee could fight Parkinson's disease and Lewy body dementia, a study says.
British Prime Minister Theresa May and other prominent conservatives denied preparing for a second Brexit referendum, despite reports such an outcome was becoming increasingly likely.
A 57-year-old Layton man is in critical condition after a boulder fell from the side of a mountain just east of the Pineview Reservoir dam and crashed through the windshield of the truck he was driving.
[td_block_social_counter facebook="envato" twitter="envato" youtube="envato"]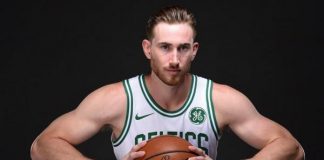 CLEVELAND, Ohio, October 16, 2017 (UPI) --New Boston Celtics star forward Gordon Hayward suffered a gruesome, left ankle or leg injury when he was bumped in the air...