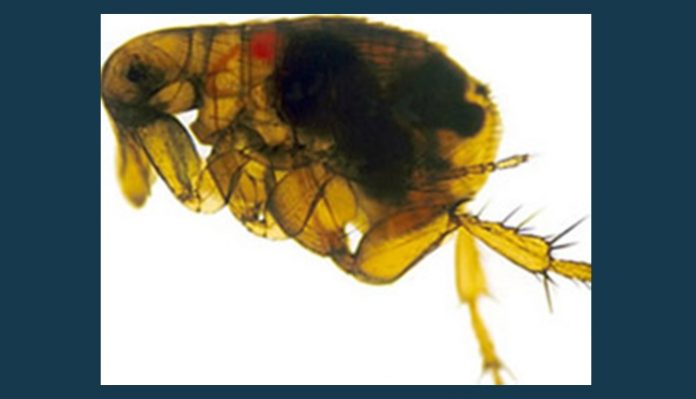 Aug. 15 (UPI) — Health officials are reporting that fleas in Navajo and Coconino counties in Arizona have tested positive for the plague, and are urging residents to take precaution.
The plague is known for killing millions of people in Europe during the Middle Ages, but outbreaks of the plague occasionally happen in the southwestern United States during cooler summers following wet winters, according to the Centers for Disease Control and Prevention.
Experts now say fleas in the counties have tested positive for the disease and are advising residents to take extra care of their pets and be careful around animals because the disease can easily be transmitted to humans.
"Navajo County Health Department is urging the public to take precautions to reduce their risk of exposure to this serious disease, which can be present in fleas, rodents, rabbits and predators that feed upon these animals," Navajo County officials said in a public statement posted on Facebook. "The disease can be transmitted to humans and other animals by the bite of an infected flea or by direct contact with an infected animal."
The plague causes sudden fever, chills, weakness, headache and one or more swollen or painful lymph nodes. The disease can spread bacteria to other parts of the body if untreated.
Health officials in Arizona are warning residents to take precautions to limit risk of exposure by avoiding rodent burrows and keeping dogs on a leash, according to azfamily.com.
Officials are warning residents in the affected counties not to handle sick or dead animals, de-flea pets routinely, use insect repellents, wear rubber gloves when cleaning or skinning dead animals, and to be aware that cats are highly susceptible to the plague.