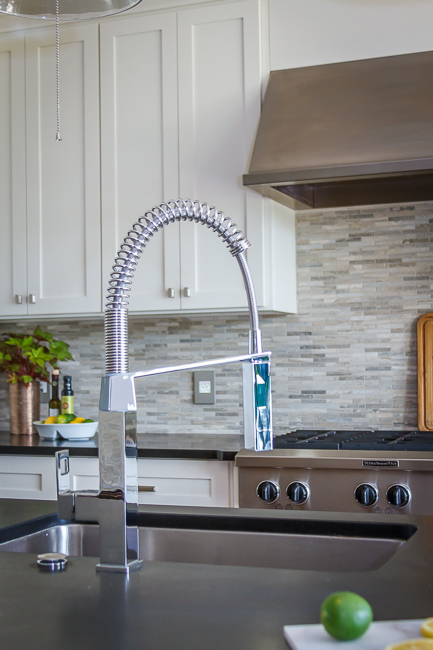 Aug. 6, 2016, (Gephardt Daily) — Designers often refer to a home's fixtures as the jewelry of individual rooms. So, the crown in most kitchens might just be the faucet.
The GROHE Eurocube has been called "the ultimate statement piece," by  Vickie Gladle Bolick, the Ace of Space blogger.  In fact, Bolick added the faucet to her personal collection this summer noting its "versatility and style."
The Eurocube is one of the newest professional kitchen tools on the market.  The faucet comes in a modern, cubic design. It was actually developed in response to the rising number of home chefs who prefer the function of a commercial-grade faucet.
And, if you are a modernist at heart, you will appreciate the faucet's unique and modern cubic design and crisp style which give the fixture some sharp, clean lines.
The pull-out spray head mounted on a spring hose moves 360 degrees and the faucet features a toggle spray function that allows you to switch seamlessly between regular water flow and spray without ever turning off the water.
There are also other advanced features of the Eurocube that will help most home chefs make the most of their time in the kitchen.
All of GROHE's faucets feature various trademark technologies. One is the GROHE SilkMove which ensures smooth and precise control of the water flow in the Eurocube. This is the direction faucet designers are moving in to support water conservation efforts.
The GROHE Starlight has a scratch and tarnish-resistant surface for those who tend to abuse their faucets a bit over time; especially in a busy kitchen environment.
The Eurocube also comes in Supersteel for a more industrial look.
Your search for the perfect kitchen faucet may have ended.