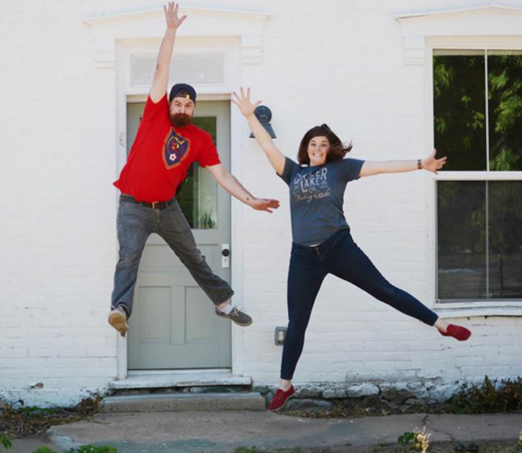 SALT LAKE CITY, Utah, March 11, 2016 (Gephardt Daily) — A popular home and garden festival in Salt Lake City will welcome a lineup of celebrity guests this weekend.
The 2016 Salt Lake Tribune Home and Garden Festival runs Friday through Sunday at the South Towne Expo Center, at 9575 S. State St.
This year, the Home and Garden Festival welcomes Chris and Peyton Lambton, HGTV stars of "Going Yard" and past contestants on ABC's "The Bachelor" and "The Bachelorette." Also joining the celebrity guest lineup are Andy and Candis Meredith, husband and wife team from Provo, Utah, and stars of DIY Network's "Old Home Love."
A news release about the festival said: "As a married couple, Chris and Peyton Lambton take on rundown backyards and transform them into stunning outdoor spaces for the whole family. Prior to HGTV's 'Going Yard,' and even before meeting each other, Chris and Peyton appeared on separate seasons of ABC's 'The Bachelor' and 'The Bachelorette.' Chris has worked in landscaping for several years and owns his family's landscape business, E. Lambton Landscaping. The Lambtons hope to inspire homeowners to think outside the box when it comes to the backyard."
The Merediths, of "Old Home Love," are As Utah natives. The husband and wife team is passionate about restoring some of Utah's most historic properties. Festivalgoers will have the opportunity to learn money-saving and creative techniques to assist with renovation and design projects.
This year, the Home and Garden Festival will feature 25,000-square-feet of landscape gardens from eight local landscape companies, as well as a lineup of garden and landscape presentations.
Additionally, festivalgoers can tempt their taste buds at the SelectHealth Kitchen Stage and purchase flower arrangements at the Blooming Hope Flower Auction, at 3 p.m. Saturday. All proceeds go to Primary Children's Hospital.
The Home and Garden Festival is open noon to 10 p.m. Friday, 10 a.m. to 10 p.m. Saturday, and 11 a.m. to 6 p.m. Sunday.
The Lambtons will be on the XFINITY Design Stage at 7 p.m. Friday, 1 and 7 p.m. Saturday, and 2 p.m. Sunday.
The Merediths will be on the XFINITY Design Stage at 8 p.m. Friday and 3 p.m. Sunday.
Tickets are $9 for adults when bought online and $11 on the door, $8 for seniors and children 12 and under are free.
There is free entry on Friday for fire and police officers, teachers, and active or retired military personnel. Those who qualify for one complimentary free ticket can get it by showing valid ID at Will Call.
For more information, visit http://www.SaltLakeTribuneHomeShow.com.