March 11, 2016 (Gephardt Daily) — As a homeowner, you understand the struggle for balance.
Between work, family activities and the general busyness of life, finding a way to add in a little convenience is always a positive. One way to simplify life while adding some fun surprises to your day is through subscription boxes, says the website homeyimprovements.com
Available in multiple forms – from health and beauty items to kids toys to gourmet food, snacks and home décor – subscription boxes are a simple way to add a little more excitement to your home life with little to no effort.
Launched in 2010, Birchbox, a beauty and grooming product box service, reinvented the idea of subscription boxes. With over 800,000 subscribers and $96 million in annual sales, the box subscription service was born and mimicked in multiple categories around the world.
Subscription Boxes to Consider
Interested in signing up for your own subscription box service to enhance your home life? Consider the following 10 options.
Birchbox
Birchbox contains a monthly shipment of men's ($20) or women's ($10) goods that relate to home, beauty and grooming. Discounts are generally available on the homepage and vary from month to month. Additionally, when you shop on the site or refer others, you receive points that can be used toward discounts on future orders and boxes.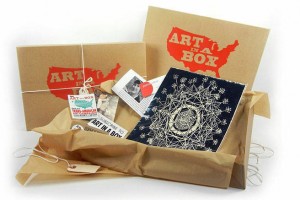 Art in a Box
Looking for a way to add a little flare to your home? Why not start with some art? Art in a Box allows subscribers to select adjectives that describe their taste in art and sends boxes in the frequency of their choosing. Each box is $50 and there's a minimum three month commitment.
For the Makers
Whether you're looking to add a little DIY to your home or to your wardrobe, For the Makers is a solid starting point. Each month, subscribers receive tools and tutorials to create 4 DIY projects for $29. For each referral, members receive $5 off their next order.
Umbabox
For $49 a month plus shipping, Umbabox delivers a combination of home products – candles, cutting boards, tea towels and more – and art projects that vary from month to month and add a little flare to any home. Those interested in becoming an "Umbassador" can sign up to host trunk shows and to earn a 20 percent commission on all sales and referrals.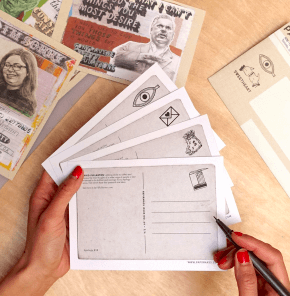 For only $5.75 per month, those interested in collecting art can receive a box of emerging artists' work with a piece of creative writing stamped on the back. Past boxes have contained booklets, posters, collages and more.
Rad and Hungry
Whether you work from home or are looking for a way to spruce up your home's office, Rad and Hungry might be up your alley. For $21 a month plus $7 shipping, subscribers receive posters, office goods, and special items from a pre-selected country each month.
Quarterly Food and Home
For $50 a quarter, subscribers to Quarterly Food and Home receive products from chefs, home designers, authors and musicians that cannot be found elsewhere. For instance, subscribers can sign up to receive handpick cooking tools from Chef Ludo on a regular basis or new music from Pharrell Williams.
A Kitchen Box
Featuring artisan foods, recipes, music downloads, art posters and more, A Kitchen Box supplies home cooks with everything necessary to spice up their routines and their products all for $30 a month.
Zibbet
For those interested in bringing a touch of homemade into their homes, sampler Zibbet is a solid starting point. At just $20 a month, subscribers receive boxes filled with homemade household products, soaps, candles, photography and more.
MakrBox
For $29 a month plus shipping, subscribers to MakrBox receive homemade artisan household goods and décor from artists from across the Pacific Northwest. Makrbox offers gifting options for holiday gifts as well as various box sizes and selections.