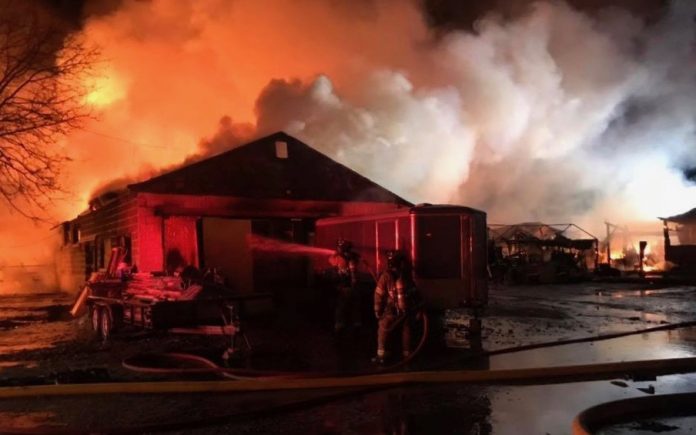 For an updated story click here.
PROVO, Utah, Nov. 12, 2018 (Gephardt Daily) — Authorities in Provo say a second body has been found in the wake of an early morning which also killed nine horses and destroyed multiple outbuildings at the Finch Farm in Provo early Monday morning.
Provo Fire Captain Dean York told Gephardt Daily crews were called to 2750 West 200 South about 1:28 a.m. with reports of a field fire.
When firefighters arrived they found multiple structures engulfed in flames.
York said four workers who lived on the property were present when the fire began. Two of the workers escaped flames, but two others were reported missing.
The body of one of those missing workers was discovered about 3:35 a.m.
The discovery of a second body was announced hours later.
Numerous goats and chickens were also killed, according to a statement by the Provo Fire Department.
Crews from all five Provo fire stations were called the blaze along with a team from Orem. A total of 29 firefighters were on scene shortly after the fire began.
York said it is possible livestock has been lost in the fire, but it will be hours before fire investigators can determine the scope of the damage.
Gephardt Daily has a crew on the scene and will update the story as more information becomes available.