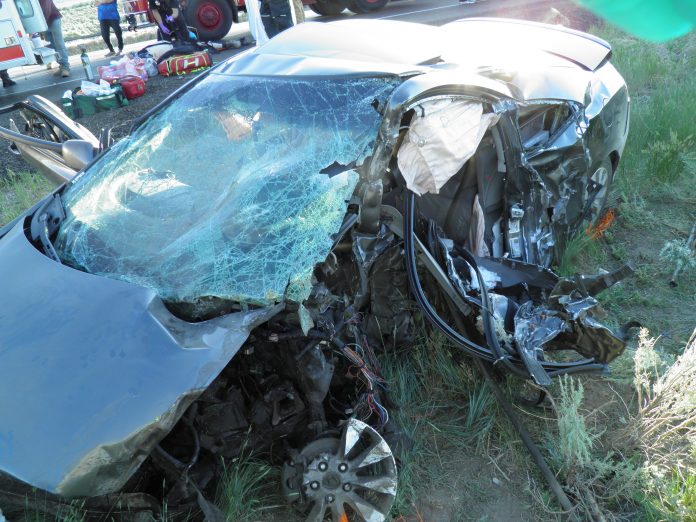 EUREKA, Juab County, June 29, 2017 (Gephardt Daily) — A 38-year-old man who died after a crash on State Route 36 Wednesday evening has been identified.
The deceased is Brian J. Jones, from Eureka, according to a news release from Utah Highway Patrol Sgt. Todd Royce.
The crash, which involved a semi-truck and a car, occurred near milepost 7, which is near the border of Tooele and Juab counties, just after 6:40 p.m., according to the news release.
SR-36 in that area has just two lanes, the news release said. A 2009 Grey Honda Civic was traveling northbound, and a 2011 Kenworth semi-truck was traveling southbound in the same area.
The Honda drifted over the center line, and the driver of the Kenworth semi moved to the right to avoid being hit. The Honda struck the axles of both trailers of the semi, then spun off the right shoulder of the roadway. The semi came to rest partially blocking the southbound travel lane.
The driver of the Honda, later identified as Jones, was trapped in the vehicle and had to be extricated.  The driver of the semi was uninjured.
UHP has not yet said whether there were contributing factors to the crash such as speed or impairment.