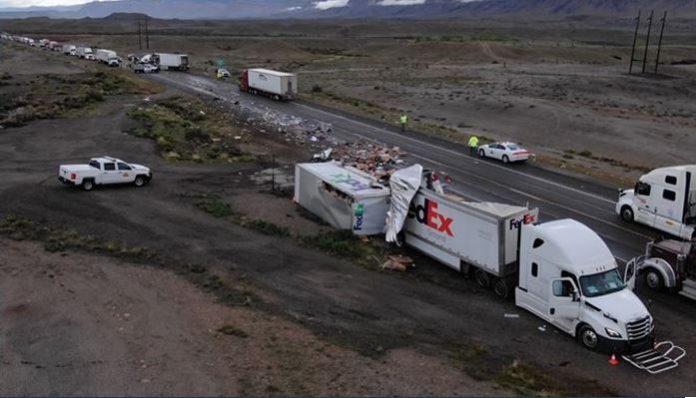 EMERY COUNTY, Utah, April 30, 2019 (Gephardt Daily) — One person is dead after a "near head-on collision" between two semis on U.S. Highway 6 in Emery County Tuesday morning, officials said.
The incident occurred at mile post 279 between Price and Green River just before 4 a.m., the Utah Highway Patrol said in a news release.
"A westbound semi tractor-trailer crossed the center line of the highway and struck an eastbound semi tractor-trailer in a near head-on collision," the news release said.
The westbound driver was killed, the news release said. That person's identity has not been released pending notification of family.
The eastbound driver sustained non life-threatening injuries and the co-driver was uninjured.
The highway was closed as a result of one of the vehicles involved coming to a rest in the travel lane, but has since reopened.
Gephardt Daily will have more on this developing story as information is made available.