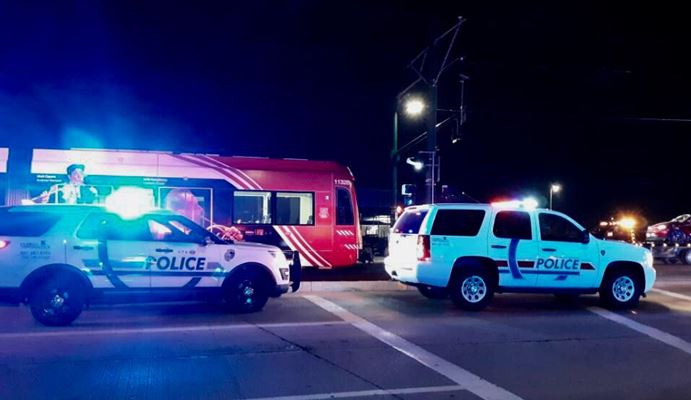 SALT LAKE CITY, Utah, June 12, 2019 (Gephardt Daily) — One person was injured in a collision between a TRAX train and a passenger car Wednesday night.
Carl Arky, spokesman for the Utah Transit Authority, said the accident happened at about 10:15 p.m. Wednesday in the area of 2400 West and North Temple.
One person — the driver of the car — suffered minor injuries, Arky said. That person was transported to the hospital to be checked out, he said.
Arky said investigators are working to determine exactly what led to the crash.