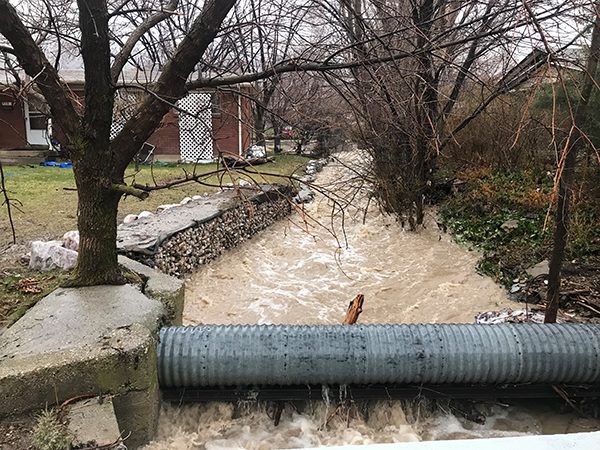 BRIGHAM CITY, Utah, March 23, 2018 (Gephardt Daily) — At least 10 homes in Brigham City have been flooded after Box Elder Creek overflowed due to runoff and heavy rains.
Officials said thousands of sandbags were distributed in hopes of protecting other residences.
The Box Elder News Journal, which shared photos and video with Gephardt Daily, said city officials will be monitoring weather through the weekend due to predictions of more rain and snow.
City officials say one homeowner reported three feet of water in the basement. Other residents found sticks, debris and belongings of others strewn across their lawns. One man found a water heater in his yard.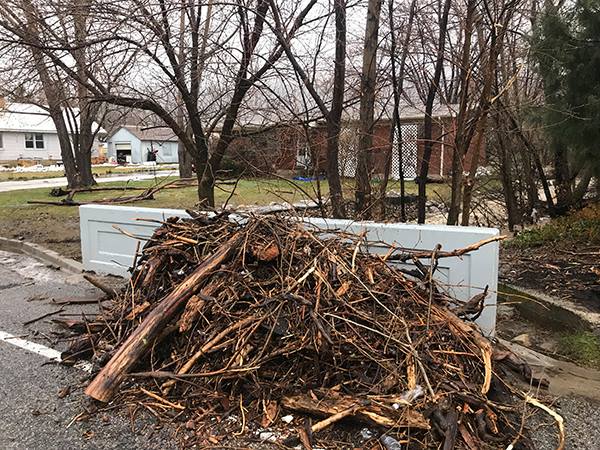 Mayor Tyler Vincent asked residents not to remove items, and instead call the Public Works Department at 435-734-6615.
The Mantua Reservoir is being closely monitored as well.
The reservoir did not contribute to the flooding, but is near capacity.