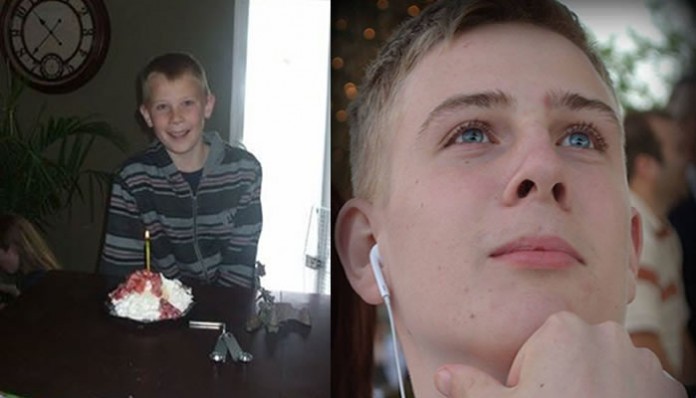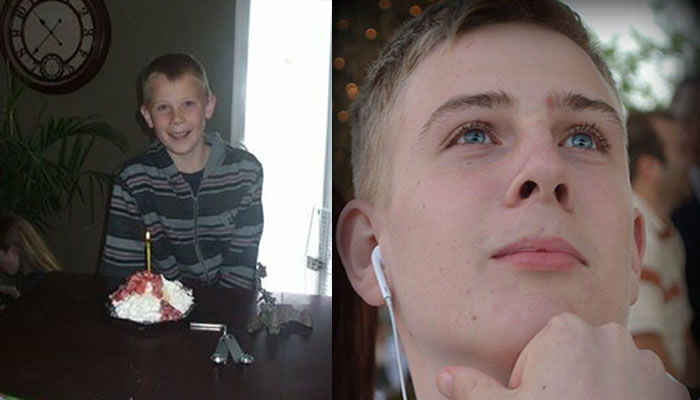 ST. GEORGE, Utah, July 30, 2016 (Gephardt Daily) — "We will not give up searching for our son," said St. George mom Tracey Bratt-Smith.
Her will to find 18-year-old Macin since he went missing has been unbreakable. But her faith has not had to carry her through just one day, one week, three months, or even six months. It has had to endure through fall, winter, spring, and now a seemingly endless summer.
And when fall approaches again, Sept. 1 will mark the one year anniversary since Bratt-Smith and husband Darrin's youngest son walked away from home when his parents thought he was on his way to school.
Macin left behind his cell phone, wallet and laptop, and effectively vanished without a trace.
Bratt-Smith spoke exclusively to Gephardt Daily:
"It's still so raw, even after 11 months," she said. "We will always exercise hope until we are informed otherwise.
"Initially when Macin went missing both Darrin and I thought it was a temporary situation and that he was 'taking a break' from his life for a bit and would be back in a day or two. This hell we live in was something that happened to 'other people,' not our family.
"If anything, this scenario has taught us that it could happen to anyone. We have so much empathy for those that have lost loved ones, whether runaways or abduction. It is the most helpless feeling not being able to help or resolve a family member's pain."
Macin left a note, which his parents discovered a week later folded inside his wallet. They have not released the contents, preferring to say the note contained an "intent," which led them to believe he may have planned to harm himself.
Since then, Macin's family and friends have been living in limbo with no solid evidence that Macin is alive or dead.
Multiple possible Macin sightings have been reported, but none have proved credible. Macin's family has worked with professional search organization Red Rock Search and Rescue and police to bring him home. For six months, there has been a $10,000 reward in place offered for information leading to his safe return.
But as time goes on, his "safe return" seems to be a more distant possibility, Bratt-Smith said.
She and other family members have posted Facebook updates almost every day to the 15,618 members of the Help Find Macin Smith page on Facebook, known collectively as Macin's Army.
In one of this week's posts, Bratt-Smith wrote:
28 July 2016
Dear Macin's Army:
Not much new to report. Continue to look for the tender mercies in life. Remembering moments such as Macin's pinewood derby car that he made and how excited he was to race it and ultimately place. Life is made of moments like these and I'm glad I took "too many" pictures as a Momma. Otherwise they would feel like lost moments. Especially as I get older and the days meld into one and then another.
I've spent a lot of time with the family this past week and I have observed and enjoyed how close we have become in the past year. We do not let opportunities to pass to express love and gratitude for one another. We embrace each other more. We share more.
When a family member goes missing or is lost for good, there are no second chances. There is no "some day" or "next time" to show a loved one how truly valuable they are in your life. Macin was what completed our family. He was the center of our life for many, many years. I know it must of been hard for him to have all his siblings leave and be the one that was left behind. Now, we are ALL left behind. Until we meet again my boy.
Love,
The Momma
Bratt-Smith told Gephardt Daily the family's tactic as the one-year mark approaches is to get active, with the help of an organization called Textwich.
"Our technique is to focus on others and serving the community," she said. "This is where the organization Textwich comes in. We were connected in California where we received a possible lead on a Macin sighting. This is a company who stepped up and went to three different communities to search for Macin.
"They are an organization that provides food for the homeless while simultaneously looking for the lost. They will post 'missing info' on the lunch sacks that they hand out to the homeless and additionally hold these events, where posters and fliers are shown in efforts to reconnect the homeless with their family.
"The Smith clan will be at the 'Bee Fed and Bee Found' event to assemble lunches and pass out to the homeless in the Salt Lake area. We will also be promoting Macin's story as a way of memorializing the year mark that will follow on Sept 1. of his disappearance."
There will be Textwich events to help find Macin on Aug. 27 in Salt Lake City. For details click here. The group will be in Liberty Park 11:30 a.m. to 2 p.m. and Pioneer Park 3:30 p.m. until 5 p.m., and is looking for volunteers.
Macin was the last of six children, three boys and three girls, still living at home when the family moved to Utah from Canada in spring last year.
Macin is 6-feet-4-inches and 200 pounds. He has light blue eyes, and he had short blond hair when he went missing.
Anyone with information on Macin is asked to contact the St. George Police Department at 435-627-4300, or David Cummings at RRSAR on 702-787-4068.
Click below to watch Bill Gephardt's exclusive interview with Bratt-Smith, recorded in February.