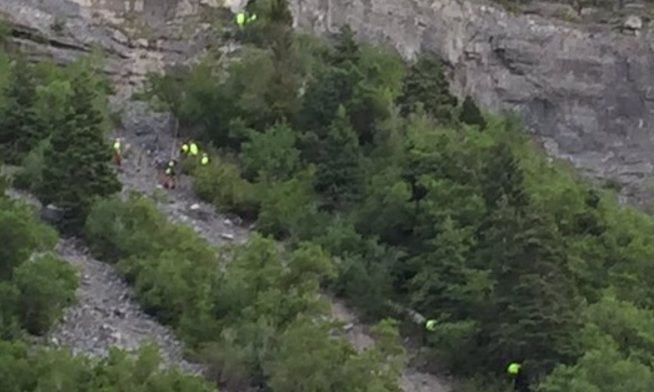 PROVO CANYON, Utah, May 30, 2016 (Gephardt Daily) — Search and rescue crews have successfully brought a boy who was struck in the head by a football-sized rock down from a cliff at Bridal Veil Falls.
The 12-year-old boy was transported to Utah Valley Regional Medical Center. He is in fair condition, according to Sgt. Spencer Cannon, Utah County Sheriff's Office spokesman.
Cannon said the accident happened late Monday afternoon. Search and rescue crews and personnel from the American Fork Fire Department set up a system of anchors that allowed them to safely lower the boy, strapped into a rescue stretcher, down the mountainside.
EMTs on the scene said earlier the boy was in serious condition.
Gephardt Daily will update this developing story as information become available.