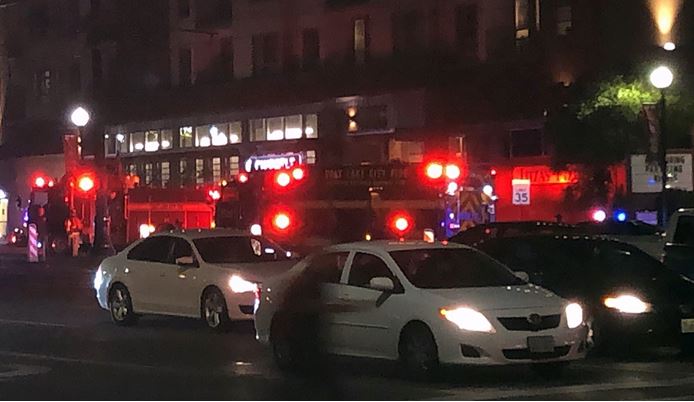 SALT LAKE CITY, Utah, Sept. 18, 2019 (Gephardt Daily) — More than two dozen Chuck-A-Rama diners in Salt Lake City arrived for the buffet but left with an unwanted dose of pepper spray.
Battalion Chief Richard Baden, Salt Lake City Fire Department, spoke to Gephardt Daily at the scene, at 744 E. 400 South.
"There was an accidental discharge of pepper spray, 2% capsaicin, discharged in the lobby, and we had a few people that were having respiratory symptoms due to it being a respiratory irritant," he said.
"There were about 15 or so people that were checked on scene," Baden said. "Four of those signed releases, one was transported."
Pepper spray is "… just a respiratory irritant, so really fresh air took care of it," he said.
Baden said he didn't know who sprayed the irritant.
"All we know is it was an accidental discharge in the lobby area."