Police Identify Victims In Murray Double Murder-Suicide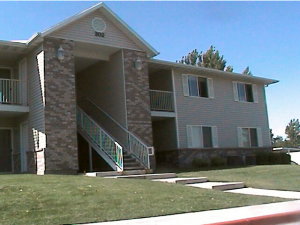 MURRAY, UTAH – June 7, 2015 (Gephardt Daily) – Police in Murray have identified the victims and suspect in the double murder-suicide that happened Sunday.
According to the Murray Police Department, Johnathon Reeves, 30, shot and killed his fiance, Jaime Salazar, 34, and their two-year-old son, Jordan Reeves, while Salazar's three other children from a previous marriage were in another room.
Officers were originally called to an apartment at 224 East Vantana Court around 11:50 a.m. Sunday. Once they arrived they found Reeves, Salazar and their son all dead from gunshot wounds.
Investigators say it appears Reeves shot and killed his fiance and child before taking his own life.
Detectives say the three children, ages eight through 11 were in another room and were physically unharmed.