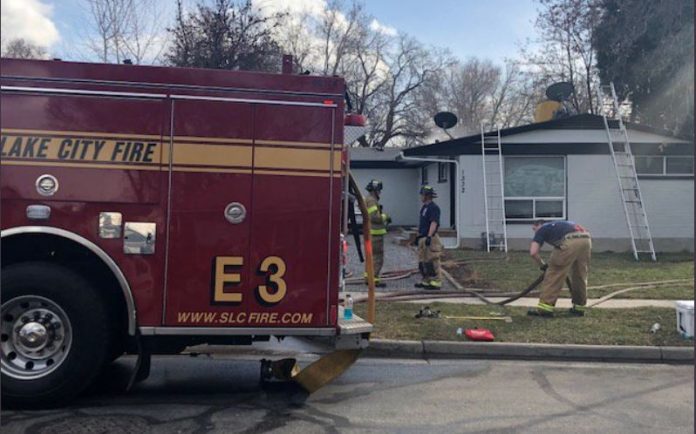 SALT LAKE CITY, Utah, Feb. 12, 2018 (Gephardt Daily) — Two children and two adults were displaced by a residential fire early Monday afternoon in Salt Lake City.
Firefighters were called at 2:30 p.m., and responded to the scene, at 1334 E. Zenith Ave. (2910 South). The fire was in the south side of a duplex, and flames were billowing out of the east side (the back) of the residence.
Two adults and two young children were safely evacuated from the unit.
Twenty-eight firefighters battled the fire. Salt Lake City Fire crews were able to extinguish the blaze and keep it from spreading to the front.
The front part of the duplex, which suffered little fire damage, was vacant at the time of the fire. It is being rented to several college-aged students.
American Red Cross is providing aid and temporary housing for those displaced.
Total damages are estimated to be approximately $150,000. The cause is under investigation.