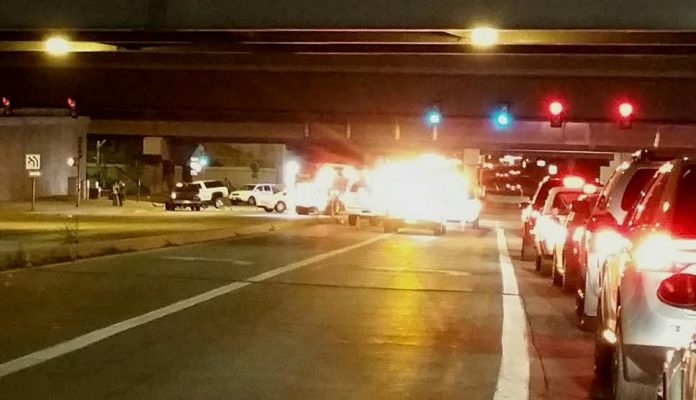 MIDVALE, Utah, Sept. 17, 2016 (Gephardt Daily) — Four people — two of them children — have been transported to an area hospital after a man fleeing from Utah Highway Patrol officers exited Interstate 15 and crashed his car into three other vehicles.
UHP officers responded to calls of a reckless driver traveling southbound shortly after 9 p.m. Saturday, and found the vehicle in question. The driver sped up in an attempt to get away. A short time later, the suspect exited I-15 at 7200 South.
After his vehicle collided with three others, the suspect got out of his car and fled on foot. He was apprehended and taken into custody a short time later.
The two adults and two children transported to a nearby hospital were from the vehicles that were struck as the suspect exited I-15.
"There were some injuries, and a total of four were transported (to a hospital)," said Trooper Cameron Roden, UHP. "Nothing was very critical."
Roden said he did not have information on the ages or genders of those injured.
Officers were talking to the suspect, and at 11 p.m. had not yet determined why he fled, Roden said.