DUCHESNE COUNTY, Utah, Nov. 17, 2017 (Gephardt Daily) — Two Duchesne County Jail inmates have been charged with forcible sex abuse of two other female prisoners.
Inmate Zhondee Spring Nephi — who was arrested in connection with the Aug. 23, 2017 homicide of Sukakee Manyhides — and inmate Letha Ilene Beston are now facing two charges of forcible sexual abuse, a second-degree felony. In addition, Nephi is charged with assault by a prisoner, a third-degree felony.
According to information provided by the Duchesne County Sheriff's Office, a female inmate told a jail deputy on Oct. 29 that Nephi had punched her.
While reviewing the jail's security video in an effort to corroborate the allegation, deputies saw Beston take the reporting inmate and a second inmate into the shower of their housing unit, and appeared to " … make the women submit to a 'strip search,'" according to a statement released by the DCSO.
"Deputies interviewed the two inmates who were searched and were told Beston was acting 'at the command' of Nephi, who suspected the women of stealing sugar packets from her jail commissary order."
Investigators were told that Beston made the women take off all their clothes during the search. Beston required one of the women to submit to a second search because she didn't believe the woman exposed her "women parts" sufficiently, according to court records shared by the Sheriff's Office.
One of the women said she submitted to the search to "avoid a fight." The other told investigators she believe Nephi and Beston "made up the story of the stolen sugar to belittle and make her and (the other inmate) feel smaller than them."
Security video from the housing unit shows the second inmate leaving the shower after the search and confronting Nephi, investigators said.
"Inmate Nephi grabbed (the woman) by the throat and punched (her) in the face," the deputies wrote in court records.
Investigators questioned Nephi and Beston. They each acknowledged that the searches had taken place, and Nephi said she struck one of the women who was searched, deputies said.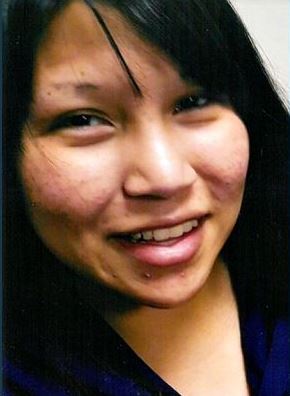 Nephi, 30, was originally booked into the Duchesne County Jail by Bureau of Indian Affairs police following her arrest in connection with the death of Manyhides, who was 20.
Beston, 21, was originally being held in the jail for a weapons offense under a sheriff's office contract with the Bureau of Indian Affairs.
Nephi and Beston remain in jail. Duchesne County prosecutors have had to obtain warrants for their arrest because they are legally under tribal jurisdiction. Dates for their initial appearances on the state charges had not been set Friday.