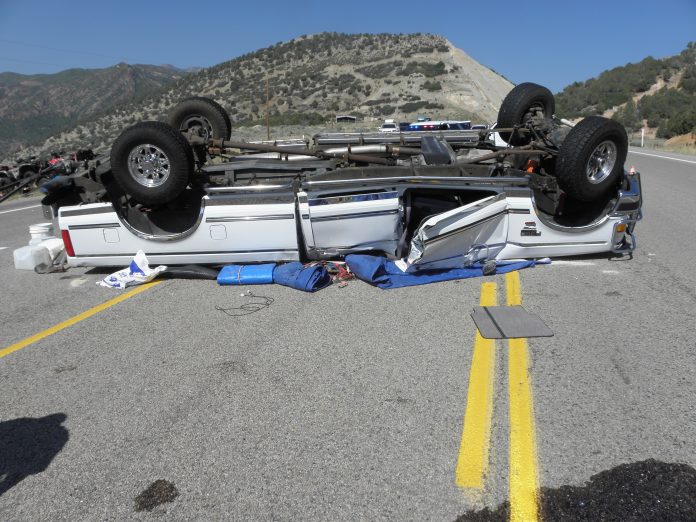 UTAH COUNTY, Utah, Aug. 16, 2018 (Gephardt Daily) — Two people were critically injured in a rollover crash in Utah County Thursday morning.
The accident happened just after 9:45 a.m. Thursday on U.S. Route 6 at mile post 186 near Billie's Mountain, according to a news release from the Utah Highway Patrol.
A pickup truck pulling a camper trailer and a small utility trailer loaded with ATV's was traveling eastbound SR-6, the news release said. The driver of the pickup lost control, and the vehicle rolled over, landing on its top. The driver was flown to Utah Valley Hospital in extremely critical condition. The female passenger was taken by ground to the same hospital, in critical condition.
Gephardt Daily will have more information on this developing story as it becomes available.