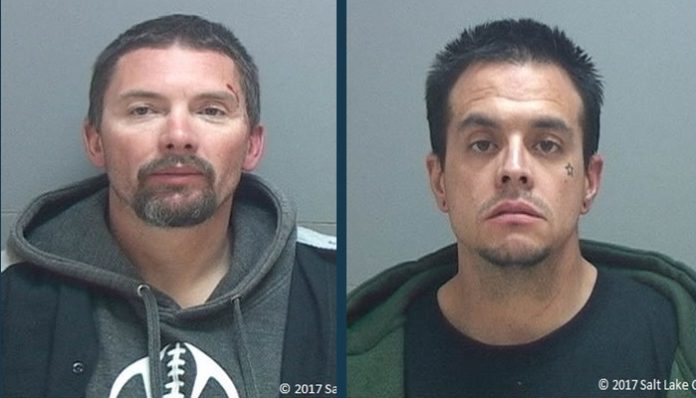 WEST VALLEY CITY, Utah, March 17, 2017 (Gephardt Daily) — Two suspects are in custody after police say the men tried to break into cars at a dealership, then fled when police arrived.
The incident happened at approximately 5 a.m. on Friday at 4175 W. 3500 South, a Ken Garff dealership. Police responded after the two men were seen on video looking at vehicles with flashlights, according to a statement of probable cause from Salt Lake County Sheriff's Office.
Both men fled when approached, the statement said. Suspect Christopher Clark, 44, was caught after a short foot chase in a yard, hiding behind a trailer. The other man, Robert Trujillo, 33, fled on foot, then in a stolen vehicle. Police stopped Trujillo at 3500 South, heading east, by using a PIT maneuver. Police found bolt cutters and other burglary tools in the vehicle, the statement added.
Trujillo is a parole fugitive, and now faces additional charges related to that. Both men will face charges including criminal trespassing and burglary of a vehicle.