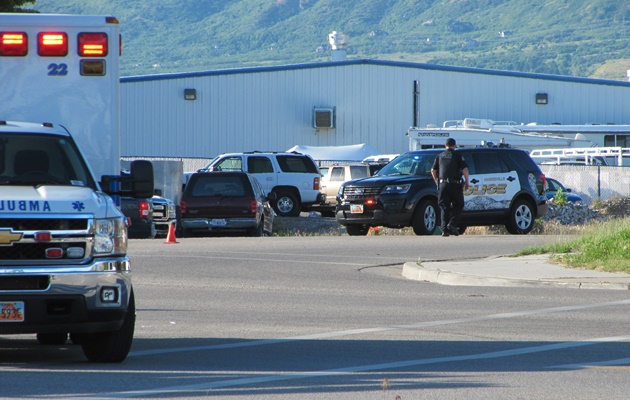 HARRISVILLE, Utah, June 10, 2019 (Gephardt Daily) — Two people were transported to the hospital Monday evening after their vehicles crashed at Wall Avenue and Harrisville Road (US-89).
Ryan Barker, fire marshal for Northview Fire District, said the drivers were the vehicles' only occupants, and they were transported with possible neck and back pain.
A man who identified himself as the son-in-law of one of the drivers told Gephardt Daily at the scene that his relative was alert and able to call the family and notify them of the collision shortly after it occurred.
The collision, which was reported at 6:42 p.m., blocked traffic at the busy intersection for about an hour, and officers conducted traffic control while the injured drivers were put into ambulances and the vehicles were hauled away.
The cause of the crash is under investigation, and Barker had no information as to whether anyone has been cited.