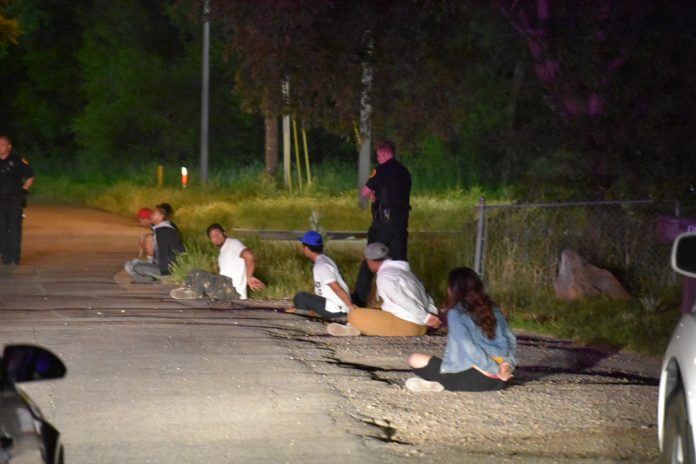 SALT LAKE CITY, Utah, June 3, 2017 (Gephardt Daily) — At least 20 people were arrested — while dozens more escaped — after a violent brawl early Saturday morning at a suspected gang gathering in Jordan Park, not far from International Peace Gardens.
Salt Lake City police were first called to the area near 1140 W. Fremont Ave. at 4:47 a.m. with reports of shots fired.
As the responding officers approached the park, there were several other bursts of gunfire.
While cops took cover behind their cruisers, dozens of people began to flee.
Some jumped into the Jordan River trying to escape.
Police were finally able to close in to the area after putting out a call for all available units to back them up.
Officers set up a wide containment area in the surrounding neighborhood, where they nabbed a number of suspects, including a few who were plucked from the river.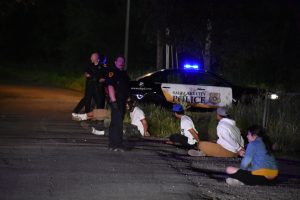 Police at the park told Gephardt Daily — the only media outlet at the location during the melee — that there were no reports of serious injuries and their investigation was continuing.
Gephardt Daily will update this story as more information becomes available.