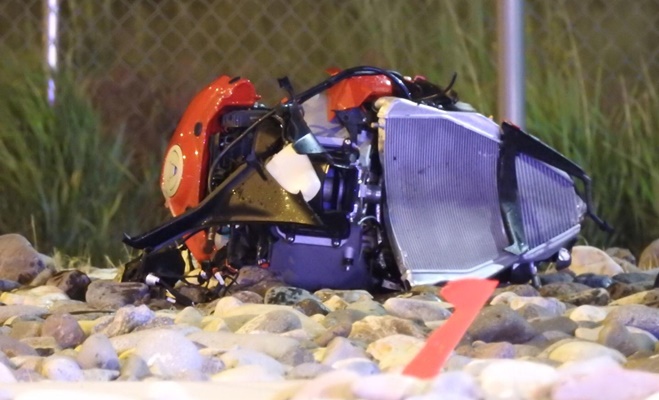 PROVO, Utah, June 8, 2019 (Gephardt Daily) — A 20-year-old man was transported to the hospital late Friday night after crashing his motorcycle on Center Street in Provo.
Sgt. Nisha King, with Provo City Police Department, said the single-vehicle crash occurred shortly before 11:30 p.m. at 1600 W. Center St.
King told Gephardt Daily the young man was wearing a helmet and initially was breathing, but emergency responders later began performing CPR, and he was taken to Utah Valley Hospital. The condition of the injured man wasn't immediately known.
The crash is still under investigation, but King said it appeared the motorcyclist was speeding and lost control of the bike.
It was later reported from the scene that he came off the freeway, went over two islands, and made a hard landing in some rocks. The bike's front tire broke completely off and landed about 15 feet away.
Gephardt Daily will update this story as more information is made available.