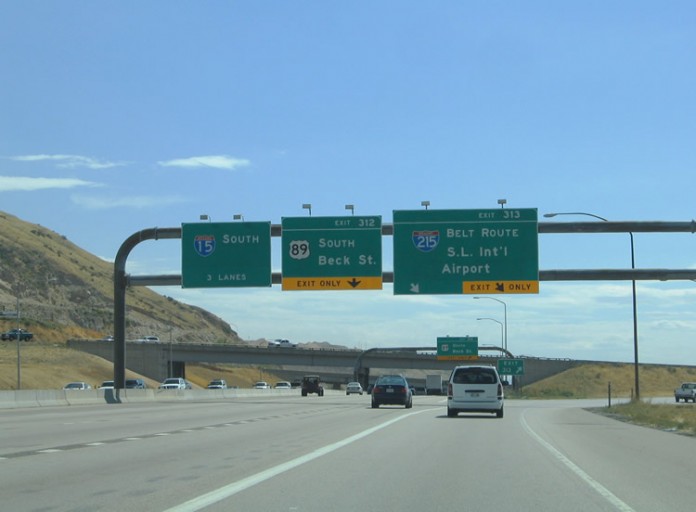 2015 Summer Travel Delay Study: Salt Lake City Among Best Airports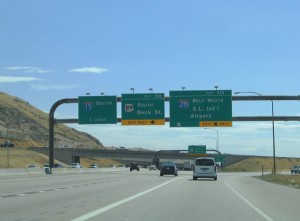 May 20, 2015 (Gephardt Daily) – With Summer 2015 on pace to be one of the busiest seasons for travel in recent years, many travelers will learn the hard way that summer delays can often be more frequent than winter delays. And with load factors for domestic flights near all time highs, delays can compound quickly.
To get a better sense of which airports are chronically bad for summer travel, and not just having one bad year, MileCards.com aggregated and analyzed Department of Transportation airport on time arrival data for the last 10 summers (2005 – 2014) to come up with composite on time ratings for the 50 busiest airports in the country.
Salt Lake City and Honolulu were best overall. Hawaii should be no surprise at the top of the list with 87.7 percent of summer flights on time. Salt Lake City is #2 overall and the most reliable summer airport on the mainland with 84.9 percent  of flights on time, well outpacing #3 Phoenix Sky Harbor's 81.5% of flights on time.
Salt Lake City had above-average scores across the board; 83.9 percent of flights were on time in June, 84.6 in July, 86.1 in August, 84.9 in summer overall, 87.8 in fall, 77.9 in winter, 86.6 in spring and 84.3 overall.
Key findings include:
38 percent of the top 50 airports have more summer than winter delays. Airports from both the North and South have more frequent summer than winter delays, including Atlanta, Boston, both Dallas area airports, Orlando, and all three Washington, D.C. area airports.
No relief in the Northeast – Newark the worst major airport for summer delays. Five of the 10 worst airports for on time summer arrivals are in the Northeast. The three New York metro area airports (Kennedy, La Guardia, Newark – Liberty) are the worst nationwide for summer delays. Newark – Liberty is the worst of the worst with a 64.5% on time arrival rate since 2005.
June is the worst month for summer delays. 66% of the 50 busiest airports have more frequent delays in June than July or August.
Minneapolis and Chicago-Midway are best in the Midwest. If you must connect in a Midwest city, Delta's Minneapolis and Southwest's Chicago-Midway hubs are the least delay prone. Midway's 78.7% on time record beats Chicago O'hare handily, where just 71.9% of flights were on time. Last summer, just 65.3% of O'Hare summer flights were on time.
San Francisco is a pocket of misery. While San Francisco has mild, rain free summers, coastal fog and parallel runways conspire to create delays that rank it the #4 worst airport for summer delays with just 68.9% of flights arriving on time. Oakland and San Jose, in contrast, are the #5 and #7 best airports for fewest summer delays.
Tips for summer fliers
Check for weather waivers before the day of your flight. When severe weather is on the way, airlines often give you the option to change your flight before a delay strikes, free of charge. Check a day or two before your flight to see if there's a waiver in place, and you can beat the rush to route through a city with calmer weather.
Use free inflight wifi to rebook before you land. When you're on a late flight with a tight connection you no longer need to be helpless about it until you land. On flights with wifi, most airlines give you free access to the airline's website, so you can check the status of your connection, see options, and sometimes rebook on the spot.
Spot delays before they're official. If the inbound aircraft for your flight is running very late, there's a good chance your flight will depart late. But airlines often wait until just before your flight's departure to officially tell you it will be late, even if it was obvious hours before, costing you time that could have been spent checking alternatives.
Just beware that airlines sometimes substitute aircraft when the inbound is running late, to keep things on schedule. So stay near the gate if your delay isn't yet official.
Be strategic with hubs and times. Use our list of delay prone hubs to check which to avoid. You'll usually have a few hubs to choose from when you book your flight. And when you can, take early morning flights. They are less likely to be waiting for an inbound aircraft, and depart before afternoon storms blossom.