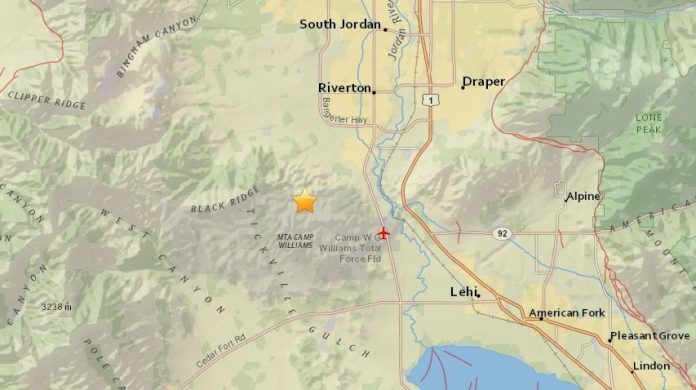 BLUFFDALE, Utah, Nov. 25, 2016 (Gephardt Daily) — A small earthquake hit Northern Utah on Friday morning, and shook residents of lower Salt Lake County and upper Utah County.
No damage or injuries have yet been reported from the 3.2 magnitude quake, which struck at about 8:45 a.m. The earthquake's epicenter was 3.7 miles southwest of Bluffdale. The quake originated at about 6.2 miles beneath the surface, according to a page on U.S. Geological website.
The earthquake could be felt in cities including Bluffdale, Alpine, Riverton, South Jordan, West Jordan, American Fork, Pleasant Grove, Draper and Orem, according to another page on the U.S. Geological website.
A 3.2 magnitude earthquake falls within the category of incidents that can be felt by residents, but which do little damage. According to a Michigan Technology University website, earthquakes of that magnitude happen approximately 30,000 times per year.