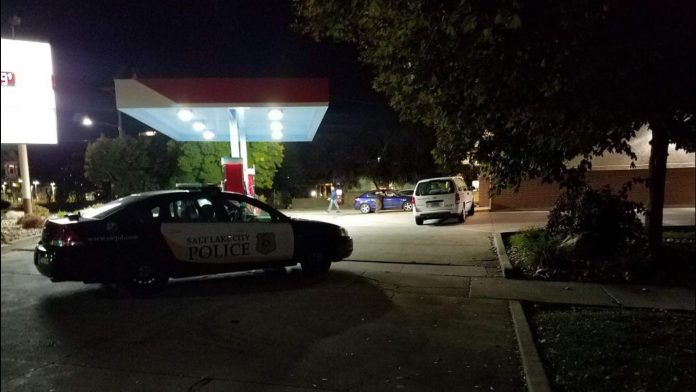 SALT LAKE CITY, Utah, Oct. 5, 2017 (Gephardt Daily) — Police have taken three male juveniles into custody following the robbery of a Maverik convenience store east of downtown Salt Lake City.
The incident happened at about 11:20 p.m. Wednesday at 310 S. 900 East.
"Three suspects entered an establishment there and produced a gun, and took items from the store," said Lt. Gary Trost, Salt Lake City Police Department.
All wore hoodies and masks, according to the watch log. One jumped the counter and took money from the register, and the others grabbed cigarettes and beer. They they left in a gray SUV.
"One of our officers was alert to a vehicle description that was given of possible suspects," Trost said. "That officer followed the vehicle to a location over here at 1625 S. Concord. At that point, the suspects ran on foot."
Officers contained the area, and were able to take three suspects into custody. A fourth remained outstanding at the time of Trost's interview.
The investigation was ongoing, Trost said.
"We haven't even scratched the surface yet," he said at the time. K-9s were used, and " … they did a great job…. Hopefully, we can piece it together and get some resolution on this."
The boys were booked into a juvenile detention facility.