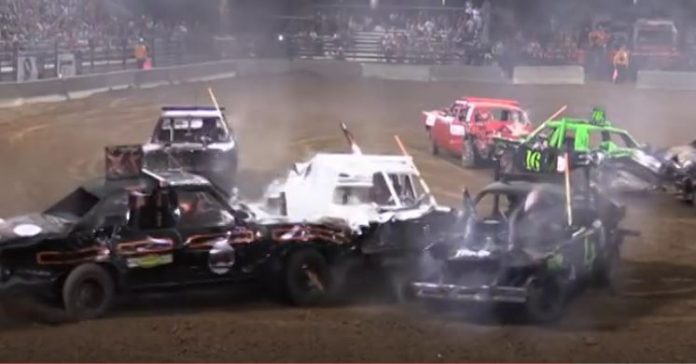 HEBER CITY, Utah, July 30, 2016 (Gephardt Daily) — Two women and a teenage boy watching a demolition derby in Heber City Saturday night were hospitalized after being struck by a driveline that one truck knocked off another, sending the metal part flying high into the stands.
Sonya Duke is in fair condition, as is Liam Duke, 14, according to information from the Heber Valley Hospital. The second woman's condition was not known.
The demolition derby was held in conjunction with the Wasatch County Fair.
"The drive line came off the truck, and was approximately 3-feet long," said Tom Bonner, director of Parks and Recreation for Wasatch County.
"It had some weigh to it, and they (the victims) were in the very top row out of 30 rows."
The injured people were taken to the hospital by ambulance. The derby started again after two more ambulances arrived to stand by. It is standard procedure to have two ambulances standing by at demolition events, Bonner said, in case of driver injuries.
Bonner said he did not witness the accident.
"It was something the season derby contestants said they had never seen anything like before," Bonner said. "We think this was a freak accident."