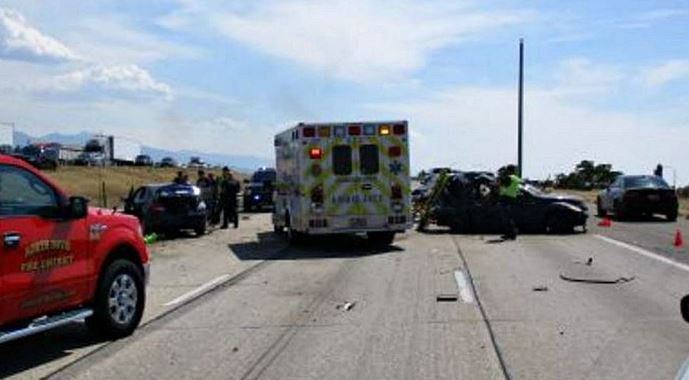 ROY, Utah, Sept. 4, 2018 (Gephardt Daily) — Three people were transported to a local hospital after a head-on crash Tuesday on Interstate 15 in Riverdale.
A Utah Highway Patrol report says the accident happened at about 1:19 p.m. on Tuesday. A PT Cruiser was traveling north and lost control, rolling through the center median and traveling over the cable barrier.
That car struck a southbound Hyundai Accent, hitting it head on.
The driver of the PT Cruiser "may have been distracted as he entered a slight curve in the road which he over-corrected and lost control," the UHP report speculated.
All three people involved were wearing seat belts. The PT Cruiser driver was transported to a hospital by ambulance with non-life threatening injuries, the report said.
Two adults in the Hyundai were transported to the hospital "with minor injuries and soreness," the report said.
Southbound I-15 was reduced to one lane for approximately one hour.