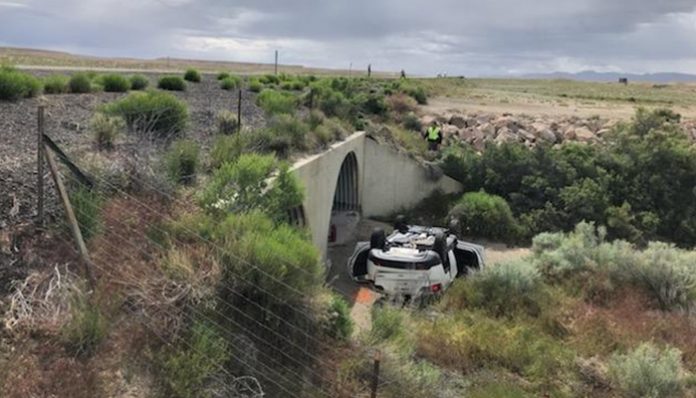 GRAND COUNTY, Utah, May 22, 2019 (Gephardt Daily) — A 33-year-old woman died Tuesday after a rollover crash on Interstate 70 near the Utah-Colorado border.
The deceased has been identified as Jennifer L. Aikens, of Odenton, Maryland, the Utah Highway Patrol said in a news release.
The crash occurred at approximately 2:55 p.m. on I-70 at mile post 202, which is near Cisco, the news release said.
A Jeep Compass SUV, driven by Aikens, was traveling eastbound at a high rate of speed, coming up on a slower traveling semi truck in the left lane, the news release said.
"This semi moved over to the left lane because another semi truck was pulled off the right shoulder due to a flat tire," the news release said. "The driver of the Compass tried to maneuver around the slower traveling semi, but lost control."
The Compass traveled down off the left shoulder into the median where it struck a culvert field fence, went airborne, and flipped over into a very large drainage culvert that runs under I-70.
Aiken was wearing her seat belt and airbags did deploy, the news release said, but she passed away as a result of the crash.
The exact cause of the incident is still under investigation.
Gephardt Daily will have more on this developing story as information is made available.