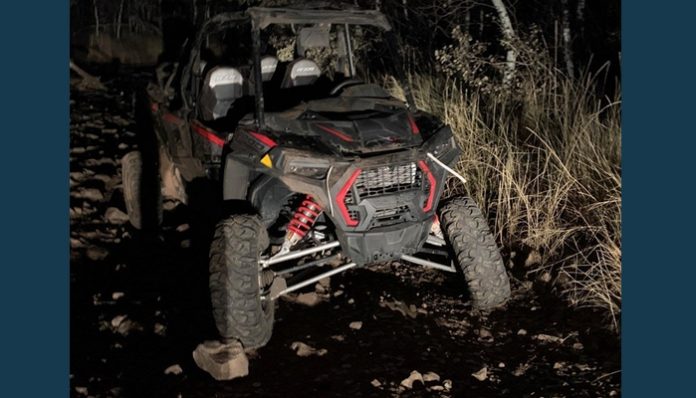 WASATCH COUNTY, Utah, Oct. 20, 2019 (Gephardt Daily) — Four people were injured early Friday evening in a side-by-side crash in Wasatch County.
Wasatch County Search and Rescue was called out at approximately 6:30 p.m., said a Facebook post from officials.
"Wasatch SAR was called to assist Wasatch County EMS on a side-by-side (RZR) crash in the Little Deer Creek area of Wasatch County," the post said."All four people in the RZR required medical attention and transport back to Heber."
The rescue took 2.5 hours total, the post said.