JUAB COUNTY, Utah, April 24, 2021 (Gephardt Daily) — A man died Friday after his van collided with a trailer being pulled by a pickup truck on U.S. Route 6 in Utah County.
The victim was identified as Clifford Sweat, 40, of Layton.
The collision happened at 1:01 p.m. near mile marker 139, which is southwest of Eureka.
"A Ram Pro-master van was traveling east," the Utah Department of Public Safety statement says.
"A dual rear wheel Ford truck pulling a toy hauler trailer was traveling west at the same location.
"The van crossed the center line and struck the right front corner of the trailer," the statement says.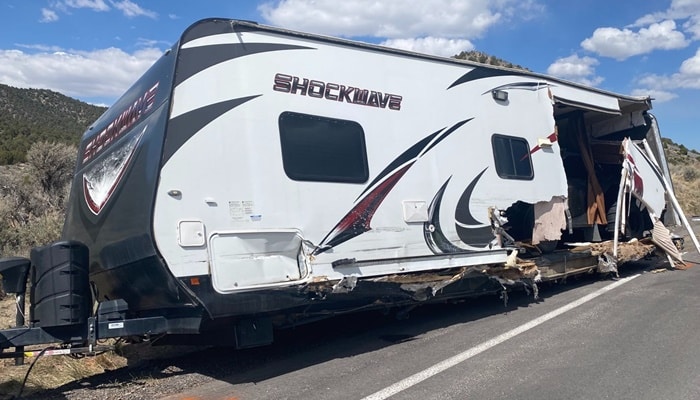 "This caused extensive damage to the trailer and a large portion of the trailer's structure to come apart. Portions of the trailer entered the passenger compartment of the van through the front windshield of the van. The driver of the van died as a result of injuries sustained in the crash."