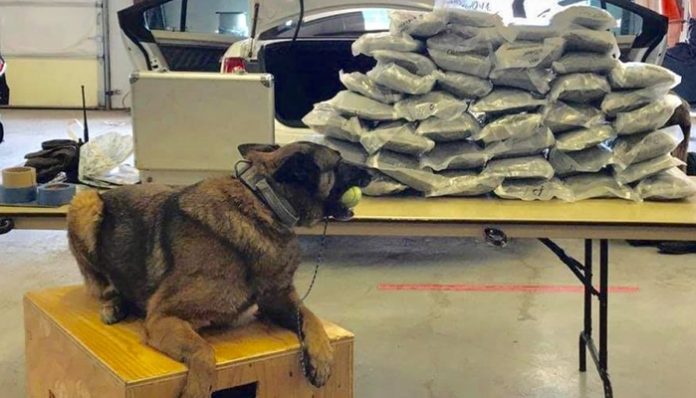 WASATCH COUNTY, Utah, May 1, 2019 (Gephardt Daily) — Fifty pounds of marijuana was seized by Wasatch Back Narcotics Enforcement Team Saturday, officials said.
Detectives assigned to the Enforcement Team BackNET conducted a traffic stop on a vehicle on U.S. Highway 40 for a traffic violation, said a news release from the Wasatch County Sheriff's Office.
"During the course of the stop a narcotics trained dog was deployed and alerted to the odor of illegal drugs," the news release said. "A search of the vehicle was conducted and approximately 50 pounds of marijuana was located in the trunk of the car."
Following the traffic stop, BackNET detectives were granted a search warrant for the occupant's residence in Wasatch County. At the residence, more marijuana and a distributable amount of cocaine were seized.
A man and woman, both residents of Wasatch County, were arrested and booked into the Wasatch County Jail on multiple felony drug related offenses, the news release said.
In December 2018, Heber City officers arrested one of the same individuals and seized about 150 pounds of marijuana.