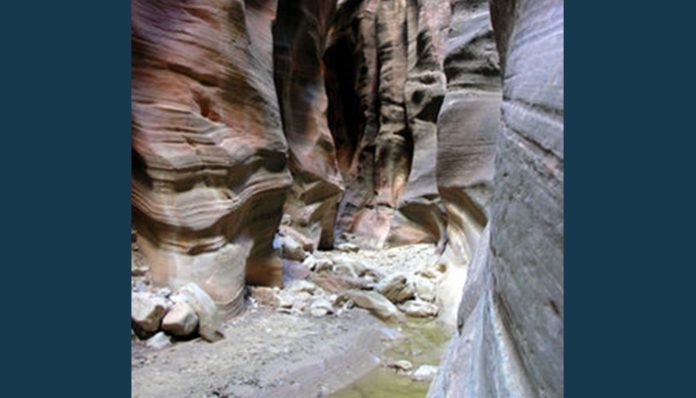 SPRINGDALE, Utah, Sept. 2, 2019 (Gephardt Daily) — Search and rescue teams responded to Zion National Park Saturday afternoon after a man suffered a medical emergency and died while canyoneering.
Park spokesman Eugenne Moisa told Gephardt Daily officials were alerted at 5:06 p.m. that medical assistance was needed in the Orderville Canyon area.
A 59-year-old California resident was planning to begin at the east side of Orderville Canyon and go west, coming out at Riverside Walk.
The man was about halfway through when he had a medical emergency, Moisa said, and by the time the Washington County Sheriff's Office Search and Rescue team reached him, he had passed away.
The search and rescue team spent the night in the canyon as it was already dark, and Sunday morning a helicopter was dispatched to assist in the recovery of the body.
Moisa said next-of-kin has been notified but because the man suffered a medical emergency, park officials will not be releasing the man's identity.
The nature of the medical emergency is not clear at this early stage.
Orderville Canyon is a long, deep, slot canyon tributary of the Narrows.