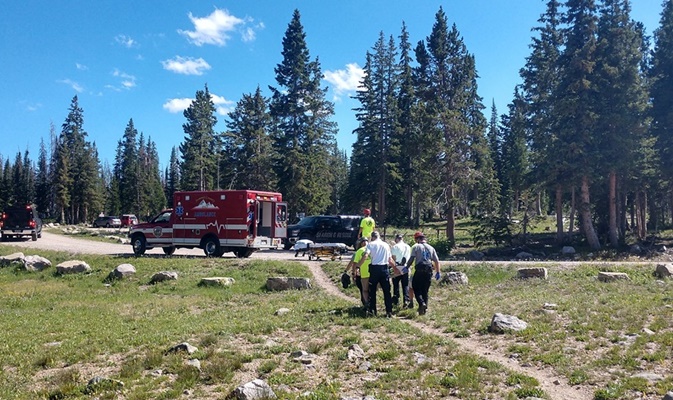 SUMMIT COUNTY, Utah, Aug. 12, 2019 (Gephardt Daily) — A 70-year-old woman was flown from the Hayden Peak area of the Uinta Mountains in Summit County after she was hit by a boulder Monday afternoon.
The woman was hiking with at least one other person when the boulder somehow fell on her, Summit County Sheriff's Office spokesman Lt. Andrew Wright told Gephardt Daily.
The person that was with her called for assistance and a Life Flight helicopter was dispatched to assist Search and Rescue teams with a hoist operation, but was not able to land, Wright said. A Department of Public Safety helicopter was then brought in and was able to fly the woman from the mountain.
She sustained a broken femur as well as head and arm injuries, Wright said.
The woman was then brought down to a meadow near the Highline trailhead and will be flown by a Life Flight medical helicopter to an area hospital.
Wright said it's unclear what her condition is, but said a femur break can be life threatening depending on whether it is a full or partial break.
The woman has not been identified.