A Plethora of Labs Have Possibly Received Live Anthrax Samples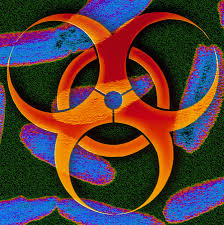 SALT LAKE CITY, UTAH – June 3, 2015 (Gephardt Daily ) — There has been a widening Pentagon investigation which has found that approximately 51 commercial companies, federal labs and academic institutions were given live anthrax samples, sent from an Army Bio-defense Facility in Utah.
Anthrax is an acute disease which is caused by the bacterium Bacillus anthracis. Most forms of the disease are lethal, and it mostly affects animals. It is not contagious but can be transmitted through contact or consumption of infected meat.There are vaccines against anthrax available.
Pentagon Investigators along with the Centers for Disease Control have been trying, over the ten days, to determine the size of the problem. Officials have stated that no one has been infected by the anthrax but there are at least 31 military and civilian lab workers who dealt with the material and they are being treated for potential exposure.
[one_fourth]
[/one_fourth][three_fourth_last]
"CDC is concerned with understanding what happened here and to make sure affected labs have everything they need to protect their workers," said Jason McDonald, a CDC spokesman told LA Times.
Officials from the Centers for Disease Control and Prevention as well as the Deputy Secretary of Defense have briefed reporters Wednesday afternoon on the investigation into how and why the potentially deadly organisms were repeatedly shipped without appropriate safeguards, and whether safety systems are adequate at the labs.
The anthrax shipment originated at the Army's Dugway Proving Ground which is a facility southwest of Salt Lake City. Scientists there focus on trying to defend the nation from potential biological weapons agents which include anthrax.
Normally the scientists use gamma radiation to render anthrax spores inactive before they are sent to other labs for study. It has not yet been determined if the radiation was insufficient prior to the shipments or if there were other problems that occurred.
Officials at Dugway declined to comment on the situation to the LA Times.
The problem of anthrax samples being sent out was detected on May 22 when a commercial lab in Maryland which cultured one of its samples from Dugway and discovered that it contained live spores. The anthrax was sent via some commercial shipping companies, such as FedEx but the CDC and Pentagon officials insist that the deliveries posed no threat to the public.
The labs that received shipments are in California, Delaware, Maryland, Massachusetts, New Jersey, New York, Tennessee, Texas, Utah, Virginia, Wisconsin, Washington and the District of Columbia. The other states were not identified.